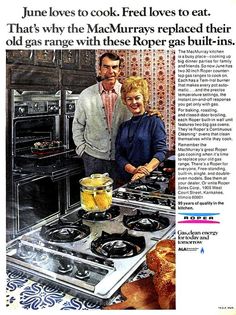 Nicknamed "baby hi-cubes" by shippers, railfans, and rail employees alike, the PS-1 40' "Mini-Hy Cube" boxcars were early examples of purpose-built boxcars, built by Pullman-Standard in Bessemer, AL. At 4900 cubic foot capacity without loading devices, most of these distinctively small yet tall cars were purchased for appliance loading out of origins in U.S. Midwestern states. Here is an example in Illinois Central paint just after delivery.
Five railroads – CBQ, DRGW, IC, MILW, and NP – initially bought these cars in 1967-1968, and they were sent to destinations all over North America delivering appliances to warehouse receivers and team tracks. Because some of the cars were pooled, any roadname could be consigned to literally any destination, making these cars "nationwide roamers," meaning you can justify any roadname anywhere. Later in their service lives, most cars were repurposed for paper loading, and by the 1990s many remaining cars were utilized in MOW and other company service roles.
CB&Q purchased two series of cars that were nearly identical, except for the stripe on the door.

Here is an example of a CB&Q "no stripe" on the door car repurposed later in life as an MOW car, right before the BNSF merger:

Some of the CBQ and NP fleet was repainted and ended up in BN paint. Here is a sample repaint from 1982:

DRGW had two series of cars, one of them equipped with DF loaders and the others not equipped. Here is an in-service shot of a "non-DF" DRGW car, no location given:

IC had a series of cars as well, pictured above, and by clicking here.
MILW purchased one series of cars but they were equipped with different loading devices. Here is a "DF2" loader stenciled car:

And here is a MILW "DFB" loader stenciled car:

NP also had a series of these cars, with the stunning large NP accompanying the large monad. All NP cars had return stencils to IC Railway, Kankakee IL. Stunning, eh?

Now, all of these cars were pooled at least for the first ~10-15 years of service. This means that when they became empty, they were to be redirected to a specific point for re-assignment. These re-assignments were called "return routes" and these routes were stenciled on the side of the cars. Tangent has carefully researched the return routes, which is no easy task since photos of these cars are surprisingly rare. The return routes for each railroad's cars are described in the car descriptions for each car by clicking the images at the right. But don't get hung up on these routes – appliances were not market-specific – they ran freely where there were buyers of appliances. It is the loading location that was specific, but the appliances once loaded could go anywhere once loaded! For instance, if you are a BN modeler, one day you might see a DRGW car, the next day an IC. In other words, buy the cars you like!
To help illustrate this point, here is the shot of that IC car again. Note that there is a Cotton Belt appliance side on the left side, and a UP appliance car on the right side. While the other two appliance cars are not Pullman-built, the point is that there is a "block" of at least three appliance cars, photographed in the midwest, and they belong to three different railroads.
Here is an example of a BN car on the tail end of a westbound MILW train – in Milwaukee WI – headed toward St. Paul. Very cool!

And here is another BN car, riding on the head end of a PC train at Niles MI, heading toward deeper Michigan and possibly Canadian interchange.
And here is another BN car, this time in paper service headed to Spartan Printing in Sparta IL.

Also, you can click this link to see a video of 2 CBQ cars, also in paper service.
Here is a MILW car – MILW 4611 in fact (a car number we offer), in East Deerfield MA on what is likely train SPCP headed toward interchange with CP!

The Tangent Scale Models PS-1 "Mini-Hy Cube" Boxcar replica is an all-new model that was designed and tooled in USA, and some of the plastic parts were produced in USA.

It features a prototypical "slight peak" roof, separate underframe brake components with wire piping, narrow ladders and sill steps, and "see-through" crossover platforms. These replicas include the "near-scale" draft gear that has been standard on all recent Tangent releases, which includes the "side key" detail with Kadee all-metal couplers. Detailed "trombone style" coupler lift bars are also present on our replicas with one of two styles to match the prototype. Finally, the models are equipped with the correct Tangent Barber S-2-A 70-ton roller bearing trucks and 33" CNC-machined wheelsets, so our models look as good as they operate. These small yet tall models are sure to be stunners on your layout!
Features for our RTR replicas include:
– Designed, tooled, and plastic parts produced in USA!
– Dimensional accuracy – designed from actual Pullman-Standard blueprints
– Highly correct "true to life" colors
– "Hyper-Accurate" lettering including exact fonts and lettering placement
– Genuine Kadee® scale couplers
– "Near-scale" draft gear box with beautifully-rendered side "key" detail
– Multiple road numbers for each scheme
– 2 different draft gear and trombone-style coupler lift bar variations that represent those pesky prototypical details Tangent is known for – these are things you don't have in your current kits
– Lacy details – wire grab irons, coupler lift bars, and stand-off ladders and stirrup steps
– "See through" crossover end platforms
– Separate air hoses
– CNC-machined 33" wheels in high quality Tangent Scale Models 70-ton Barber S-2-A Roller Bearing trucks (with semi-scale replacement wheels available separately) with separate brake hangar parts for extra realism
– Recommended age 14 years and older
Available paint schemes are listed at right, and you can click on the images to see more photos and order! Prototype images for each scheme are available by clicking as well, mixed in with the model images.
Even if you do not model one of these four roadnames, you should definitely consider the Tangent PS-1 appliance and paper haulers for your layout. Any roadname(s) would be perfect in a through freight or spotted at a local team tack or appliance distributor industry. Don't miss out on the Tangent Scale Models Pullman-Standard PS-1 "Mini-Hy Cube" Boxcar, a necessary cog in the unique 1960s box car boom!
Please click on the images at right for pricing, SKUs, high resolution photos, prototype photos, car number options, and/or to order!