This is a "one page" catalog view of all of the products in stock at Tangent Scale Models right now. Our website is updated pretty much every day as things sell out, things are found in the warehouse, we add surprise products, etc. This page is a quick "one page" place where you can scan to see what we have in stock right now. And add it to your cart.
For Hobby Shops, this page also has an export function (see the blue button at the top and bottom of the page) of all of our products and their SKUs and prices, so you don't need manually enter products with our monthly releases. We are here to help!
Again, everything on this page is linked to the cart as usual, so you can order from here or from the detailed "Click to View and Buy" links (click here for HO scale prototype info, model photos, and prototype photos). The products on the "Click to View and Buy" links are updated in parallel to this page, so don't worry about missing out on things by checking in both places.
All products on this page are HO scale, except for products starting with "N Scale" in their description.
We appreciate your interest in Tangent!
Photo
Primary SKU
Sub-SKU
Description
Price
Quantity Requested
P48-11510
P48-11510-01
Proto-48 GATX "Celanese" Green 1952+ GA 6,000 Gal 3-Compartment Tank - #1401 (P48-11510-01)
P48-11510
P48-11510-02
Proto-48 GATX "Celanese" Green 1952+ GA 6,000 Gal 3-Compartment Tank - #1404 (P48-11510-02)
P48-11510
P48-11510-03
Proto-48 GATX "Celanese" Green 1952+ GA 6,000 Gal 3-Compartment Tank - #1407 (P48-11510-03)
OS2R-11511
OS2R-11511-01
OS2R GATX "Black Lease" 1958+ GA 6,000 Gal 3-Compartment Tank - #52438 (OS2R-11511-01)
OS2R-11511
OS2R-11511-02
OS2R GATX "Black Lease" 1958+ GA 6,000 Gal 3-Compartment Tank - #52441 (OS2R-11511-02)
OS2R-11511
OS2R-11511-03
OS2R GATX "Black Lease" 1958+ GA 6,000 Gal 3-Compartment Tank - #52456 (OS2R-11511-03)
OS2R-11512
OS2R-11512-01
OS2R GATX "Black Lease" 1968+ GA 6,000 Gal 3-Compartment Tank - #52437 (OS2R-11512-01)
OS2R-11512
OS2R-11512-02
OS2R GATX "Black Lease" 1968+ GA 6,000 Gal 3-Compartment Tank - #52444 (OS2R-11512-02)
OS2R-11512
OS2R-11512-03
OS2R GATX "Black Lease" 1968+ GA 6,000 Gal 3-Compartment Tank - #52459 (OS2R-11512-03)
OS2R-11517
OS2R-11517-02
OS2R MPCX "Silver and Black 1935" GA 6,000 Gal 3-Compartment Tank - #58 (OS2R-11517-02)
OS2R-11518
OS2R-11518-02
OS2R COSX "Cosden & Co. Tulsa OK" 1929+ GA 6,000 Gal 3-Compartment Tank - #929 (OS2R-11518-02)
OS2R-11518
OS2R-11518-03
OS2R COSX "Cosden & Co. Tulsa OK" 1929+ GA 6,000 Gal 3-Compartment Tank - #931 (OS2R-11518-03)
P48-11511
P48-11511-03
Proto-48 GATX "Black Lease" 1958+ GA 6,000 Gal 3-Compartment Tank - #52456 (P48-11511-03)
P48-11511
P48-11511-01
Proto-48 GATX "Black Lease" 1958+ GA 6,000 Gal 3-Compartment Tank - #52438 (P48-11511-01)
P48-11511
P48-11511-02
Proto-48 GATX "Black Lease" 1958+ GA 6,000 Gal 3-Compartment Tank - #52441 (P48-11511-02)
P48-11512
P48-11512-01
Proto-48 GATX "Black Lease" 1968+ GA 6,000 Gal 3-Compartment Tank - #52437 (P48-11512-01)
P48-11512
P48-11512-02
Proto-48 GATX "Black Lease" 1968+ GA 6,000 Gal 3-Compartment Tank - #52444 (P48-11512-02)
P48-11512
P48-11512-03
Proto-48 GATX "Black Lease" 1968+ GA 6,000 Gal 3-Compartment Tank - #52459 (P48-11512-03)
P48-11517
P48-11517-01
Proto-48 MPCX "Silver and Black 1935" GA 6,000 Gal 3-Compartment Tank - #55 (P48-11517-01)
P48-11517
P48-11517-02
Proto-48 MPCX "Silver and Black 1935" GA 6,000 Gal 3-Compartment Tank - #58 (P48-11517-02)
P48-11517
P48-11517-03
Proto-48 MPCX "Silver and Black 1935" GA 6,000 Gal 3-Compartment Tank - #59 (P48-11517-03)
P48-11518
P48-11518-01
Proto-48 COSX "Cosden & Co. Tulsa OK" 1929+ GA 6,000 Gal 3-Compartment Tank - #928 (P48-11518-01)
P48-11518
P48-11518-02
Proto-48 COSX "Cosden & Co. Tulsa OK" 1929+ GA 6,000 Gal 3-Compartment Tank - #929 (P48-11518-02)
P48-11518
P48-11518-03
Proto-48 COSX "Cosden & Co. Tulsa OK" 1929+ GA 6,000 Gal 3-Compartment Tank - #931 (P48-11518-03)
P48-11520
P48-11520-01
Proto-48 PDAX "Protex Industries" 1969+ GA 6,000 Gal 3-Compartment Tank - #1054 (P48-11520-01)
P48-11520
P48-11520-02
Proto-48 PDAX "Protex Industries" 1969+ GA 6,000 Gal 3-Compartment Tank - #1055 (P48-11520-02)
101
101
100 Ton N-11 Roller Bearing Trucks with Normal Tread All-Metal Precision Wheelsets (101) (101)
104
104
70-ton Barber S-2-A Roller Bearing Trucks with Normal Tread All-Metal Precision Wheelsets (104) (104)
105
105
70-ton Barber S-2-A Roller Bearing Trucks with Semi-Scale All-Metal Precision Wheelsets (105) (105)
106
106
70-Ton ASF A-3 Ride Control trucks with Semi-Scale All-Metal Precision Wheelsets (106) (106)
107
107
100 Ton N-11 Roller Bearing Trucks w/ Semi-Scale Wheelsets - Black (107) (107)
110
110
70-Ton Gould Caboose Roller Bearing Trucks with Blackened Normal Tread Wheelsets and Power Pickup (SKU 110) (110)
111
111
70-Ton Gould Caboose Roller Bearing Trucks with Blackened Semi-Scale Wheelsets and Power Pickup (SKU 111) (111)
112
112
70-Ton Gould Caboose Plain Bearing Trucks with Blackened Normal Tread Wheelsets and Power Pickup (SKU 112) (112)
113
113
70-Ton Gould Caboose Plain Bearing Trucks with Blackened Semi-Scale Wheelsets and Power Pickup (SKU 113) (113)
114
114
70-Ton Barber Caboose Roller Bearing Trucks with Blackened Standard Wheelsets and Power Pickup (SKU 114) (114)
115
115
70-Ton Barber Caboose Roller Bearing Trucks with Blackened Semi-Scale Tread Wheelsets and Power Pickup (SKU 115) (115)
118
118
33 inch Normal Tread Blackened All-Metal Precision Wheelsets - 12 pack (SKU 118) (118)
120
120
33 inch Semi-Scale Blackened All-Metal Precision Wheelsets - 12 pack (SKU 120) (120)
121
121
33 inch Semi-Scale Blackened All-Metal Precision Wheelsets - 100 pack (SKU 121) (121)
123
123
36 inch Semi-Scale Blackened All-Metal Precision Wheelsets - 100 pack (SKU 123) (123)
124
124
36 inch Normal Tread Blackened All-Metal Precision Wheelsets - 12 pack (SKU 124) (124)
125
125
36 inch Normal Tread Blackened All-Metal Precision Wheelsets - 100 pack (SKU 125) (125)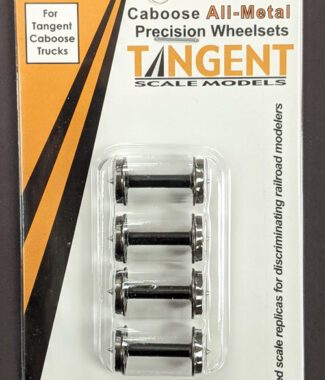 127
127
33 inch Semi-Scale Blackened All-Metal Precision Wheelsets For Tangent Caboose Trucks - 4 pack (SKU 127) (127)
128
128
36 inch Semi-Scale Blackened All-Metal Precision Wheelsets For Tangent Rotating Roller Bearing Trucks- 12 pack (SKU 128) (128)
129
129
36 inch Semi-Scale Blackened All-Metal Precision Wheelsets For Tangent Rotating Roller Bearing Trucks- 100 pack (SKU 129) (129)
130
130
36 inch Semi-Scale Nickel Plated All-Metal Precision Wheelsets For Tangent Rotating Roller Bearing Trucks- 12 pack (SKU 130) (130)
131
131
36 inch Semi-Scale Nickel Plated All-Metal Precision Wheelsets For Tangent Rotating Roller Bearing Trucks- 100 pack (SKU 131) (131)
132
132
33 inch Semi-Scale Blackened All-Metal Precision Wheelsets for Tangent Rotating Roller Bearing Trucks - 12 pack (SKU 132) (132)
133
133
33 inch Semi-Scale Blackened All-Metal Precision Wheelsets for Tangent Rotating Roller Bearing Trucks - 100 pack (SKU 133) (133)
134
134
33 inch Semi-Scale Nickel Plated All-Metal Precision Wheelsets for Tangent Rotating Roller Bearing Trucks - 12 pack (SKU 134) (134)
135
135
33 inch Semi-Scale Nickel Plated All-Metal Precision Wheelsets for Tangent Rotating Roller Bearing Trucks - 100 pack (SKU 135) (135)
136
136
33 inch Semi-Scale Nickel Plated Precision Wheelsets For Tangent Caboose Trucks - 4 pack (SKU 136) (136)
137
137
33 inch Semi-Scale All-Metal Nickel Plated Precision Wheelsets - 12 pack (SKU 137) (137)
138
138
33 inch Semi-Scale Tread All-Metal Nickel Plated Precision Wheelsets - 100 pack (SKU 138) (138)
139
139
38 inch Semi-Scale Blackened All-Metal Precision Wheelsets for Tangent Rotating Roller Bearing Trucks - 12 pack (SKU 139) (139)
140
140
38 inch Semi-Scale Blackened All-Metal Precision Wheelsets for Tangent Rotating Roller Bearing Trucks - 100 pack (SKU 140) (140)
141
141
38 inch Semi-Scale Nickel Plated All-Metal Precision Wheelsets for Tangent Rotating Roller Bearing Trucks - 12 pack (SKU 141) (141)
142
142
38 inch Semi-Scale Nickel Plated All-Metal Precision Wheelsets for Tangent Rotating Roller Bearing Trucks - 100 pack (SKU 142) (142)
200
200
Plate ACI Placards - 8-Pack (200)
201
201
Raised Plate ACI Placards - 8-Pack (201)
204
204
Coupler Lift Bars - Shallower Drop Angle - 5 Pairs (204)
206
206
Grab Irons - Quantity of 24 18" Drop Grab Irons - 0.008" Diameter (206)
207
207
Grab Irons - Quantity of 24 18" Straight Grab Irons - 0.008" Diameter (207)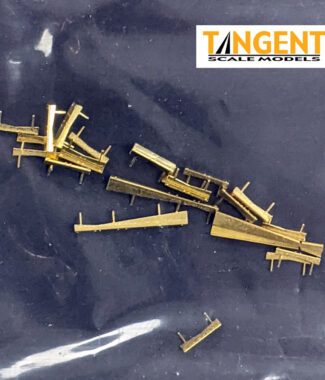 208
208
Running Board Brackets 40'/50' Boxcar or Caboose (208)
209
209
Wire Eye Bolts - Quantity of 36 (209)
210
210
Coupler Lift Bars - (40' Boxcar) With Mounting Brackets - 5 Pairs (210)
211
211
Pigeons - 24 pack (211)
220
220
Coupler Lift Bars - Type 1 - Cushion Underframe Coupler Lift Bars - 4 Pairs (220)
221
221
Coupler Lift Bars - Type 2 - Cushion Underframe Coupler Lift Bars - 4 Pairs (221)
240
240
Caboose Flags - Type 1 - 2 Pair of NYC and 2 Pair of ITC (240)
241
241
Caboose Flags - Type 2 (241)
242
242
Caboose Flags - Type 3 (242)
251
251
70/100-Ton "Brenco 6" Roller Bearing Caps 12-pack (SKU 251) (251)
252
252
70/100-Ton "Brenco 3" Roller Bearing Caps 12-pack (SKU 252) (252)
253
253
70/100-Ton "Hyatt" Roller Bearing Caps 12-pack (SKU 253) (253)
254
254
50-Ton "Timken" Roller Bearing Caps 12-pack (254)
255
255
125-Ton "Timken" Roller Bearing Caps 12-pack (255) (255)
300
300
Magnetic Wand for Caboose Light Effects (300)
301
301
Wide Head Pan 2-56 Screws - 1/4" (5 pair) (301)
302
302
Wide Head Pan 2-56 Screws - 3/16" (5 pair) (302)
400
400
100-Ton Barber S-2 Trucks with Spinning Timken Bearings and Blackened Normal Tread All-Metal Precision Wheelsets (400) (400)
405
405
100-Ton Barber S-2 Trucks with Spinning Brenco-6 Bearings and Nickel Plated Semi-Scale Tread All-Metal Precision Wheelsets (405) (405)
406
406
100-Ton Barber S-2 Trucks with Rotating Brenco-3 Bearings and Blackened Normal Tread All-Metal Precision Wheelsets (406) (406)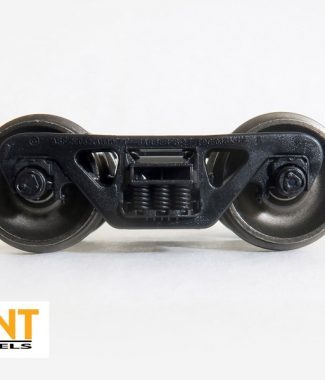 407
407
100-Ton Barber S-2 Trucks with Rotating Brenco-3 Bearings and Blackened Semi-Scale Tread All-Metal Precision Wheelsets (407) (407)
408
408
100-Ton Barber S-2 Trucks with Spinning Brenco-3 Bearings and Nickel Plated Semi-Scale Tread All-Metal Precision Wheelsets (408) (408)
410
410
70-Ton Barber S-2-A Trucks with Spinning Timken Bearings and Blackened Normal Tread All-Metal Precision Wheelsets (410) (410)
411
411
70-Ton Barber S-2-A Trucks with Spinning Timken Bearings and Blackened Semi-Scale Tread All-Metal Precision Wheelsets (411) (411)
413
413
70-Ton Barber S-2-A Trucks with Spinning Brenco-6 Bearings and Blackened Normal Tread All-Metal Precision Wheelsets (413) (413)
414
414
70-Ton Barber S-2-A Trucks with Spinning Brenco-6 Bearings and Blackened Semi-Scale Tread All-Metal Precision Wheelsets (414) (414)
415
415
70-Ton Barber S-2-A Trucks with Spinning Brenco-6 Bearings and Nickel Plated Semi-Scale Tread All-Metal Precision Wheelsets (415) (415)
416
416
70-Ton Barber S-2-A Trucks with Rotating Brenco-3 Bearings and Blackened Normal Tread All-Metal Precision Wheelsets (416) (416)
417
417
70-Ton Barber S-2-A Trucks with Rotating Brenco-3 Bearings and Blackened Semi-Scale Tread All-Metal Precision Wheelsets (417) (417)
418
418
70-Ton Barber S-2-A Trucks with Spinning Brenco-3 Bearings and Nickel Plated Semi-Scale Tread All-Metal Precision Wheelsets (418) (418)
420
420
100-Ton Low Profile Barber S-2-C Trucks with Spinning Timken Bearings and Blackened Normal Tread All-Metal Precision Wheelsets (420) (420)
421
421
100-Ton Low Profile Barber S-2-C Trucks with Spinning Timken Bearings and Blackened Semi-Scale Tread All-Metal Precision Wheelsets (421) (421)
422
422
100-Ton Low Profile Barber S-2-C Trucks with Spinning Timken Bearings and Nickel Plated Semi-Scale Tread All-Metal Precision Wheelsets (422) (422)
423
423
100-Ton Low Profile Barber S-2-C Trucks with Spinning Brenco-6 Bearings and Blackened Normal Tread All-Metal Precision Wheelsets (423) (423)
424
424
100-Ton Low Profile Barber S-2-C Trucks with Spinning Brenco-6 Bearings and Blackened Semi-Scale Tread All-Metal Precision Wheelsets (424) (424)
425
425
100-Ton Low Profile Barber S-2-C Trucks with Spinning Brenco-6 Bearings and Nickel Plated Semi-Scale Tread All-Metal Precision Wheelsets (425) (425)
426
426
100-Ton Low Profile Barber S-2-C Trucks with Spinning Hyatt Bearings and Blackened Normal Tread All-Metal Precision Wheelsets (426) (426)
427
427
100-Ton Low Profile Barber S-2-C Trucks with Spinning Hyatt Bearings and Blackened Semi-Scale Tread All-Metal Precision Wheelsets (427) (427)
428
428
100-Ton Low Profile Barber S-2-C Trucks with Spinning Hyatt Bearings and Nickel Plated Semi-Scale Tread All-Metal Precision Wheelsets (428) (428)
450
450
100-Ton Barber S-2 Truck Brake Beams for Truck-Mounted Brake Cars (450) (450)
451
451
70-Ton Barber S-2 Truck Brake Beams for Truck-Mounted Brake Cars (451) (451)
452
452
100-Ton Low-Profile Barber S-2 Truck Brake Beams for Truck-Mounted Brake Cars (452) (452)
460
460
50-Ton Barber S-2-A Roller Bearing trucks w/ Rotating "Timken" Caps and 33 inch Normal Tread All-Metal Precision Wheelsets (460) (460)
461
461
50-Ton Barber S-2-A Roller Bearing trucks w/ Rotating "Timken" Caps and 33 inch Semi-Scale Tread All-Metal Precision Wheelsets (461) (461)
462
462
50-Ton Barber S-2-A Roller Bearing trucks w/ Rotating "Timken" Caps and 33 inch Semi-Scale Tread All-Metal Nickel Plated Precision Wheelsets (462) (462)
463
463
50-Ton ASF A-3 Ride Control Roller Bearing Trucks w/ Rotating "Timken" Caps and 33 inch Normal Tread All-Metal Precision Wheelsets (463) (463)
464
464
50-Ton ASF A-3 Ride Control Roller Bearing Trucks w/ Rotating "Timken" Caps and 33 inch Blackened Semi-Scale Tread All-Metal Precision Wheelsets (464) (464)
465
465
50-Ton ASF A-3 Ride Control Roller Bearing trucks w/ Rotating "Timken" Caps and 33 inch Semi-Scale Tread All-Metal Nickel Plated Precision Wheelsets (465) (465)
502
502
N Scale 36 inch .537 Axle Length All-Metal Precision Wheelsets - 12 pack (SKU 502) (502)
503
503
N Scale 36 inch .537 Axle Length All-Metal Precision Wheelsets - 100 pack (SKU 503) (503)
551
551
N Scale 100 Ton Trucks - Red - 1 Pair (SKU 551) (551)
600
600
N Scale Coupler Lift Bars - Style 1 - (6) Pairs (600)
1000
1000
PS-1 Box Car Parts - High Brake Housing - Ajax - Quantity of 4 (1000)
1001
1001
PS-1 Box Car Parts - High Brake Housing - Equipco - Quantity of 4 (1001)
1002
1002
PS-1 Box Car Parts - High Brake Housing - Klasing - Quantity of 4 (1002)
1003
1003
PS-1 Box Car Parts - High Brake Housing - Miner - Quantity of 4 (1003)
1004
1004
PS-1 Box Car Parts - High Brake Housing - Universal - Quantity of 4 (1004)
1050
1050
PS-1 Box Car Parts - Brake Wheels - Ajax - Quantity of 8 (1050)
1051
1051
PS-1 Box Car Parts - Brake Wheels - Equipco - Quantity of 8 (1051)
1052
1052
PS-1 Box Car Parts - Brake Wheels - Klasing - Quantity of 8 (1052)
1053
1053
PS-1 Box Car Parts - Brake Wheels - Miner - Quantity of 8 (1053)
1054
1054
PS-1 Box Car Parts - Brake Wheels - Modern - Quantity of 8 (1054)
1055
1055
PS-1 Box Car Parts - Brake Wheels - Universal - Quantity of 8 (1055)
1100
1100
PS-1 Box Car Parts - 8 Ft. Camel/Youngstown Sliding Door - Quantity of 4 (1100)
1101
1101
PS-1 Box Car Parts - 6 Ft. Camel/Youngstown Sliding Door Version 1 - Quantity of 4 (1101)
1102
1102
PS-1 Box Car Parts - 6 Ft. Camel/Youngstown Sliding Door Version 2 - Quantity of 4 (1102)
1103
1103
PS-1 Box Car Parts - 9 Ft. Superior Sliding Door Version 1 - Quantity of 4 (1103)
1104
1104
PS-1 Box Car Parts - 9 Ft. Superior Sliding Door Version 2 - Quantity of 4 (1104)
1105
1105
PS-1 Box Car Parts - 9 Ft. Pullman Sliding Door - Quantity of 4 (1105)
1106
1106
PS-1 Box Car Parts - 9 Ft. New Pullman Sliding Door - Quantity of 4 (1106)
1107
1107
PS-1 Box Car Parts - 9 Ft. Camel/Youngstown Sliding Door Version 1 - Quantity of 4 (1107)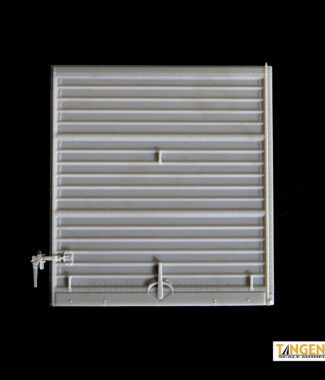 1108
1108
PS-1 Box Car Parts - 9 Ft. Camel/Youngstown Sliding Door Version 2 - Quantity of 4 (1108)
1109
1109
SP PS/SP 40ft Box Car Parts - 7 foot 5 panel Superior Sliding Door - Quantity of 4 (1109)
1110
1110
SP PS/SP 40ft Box Car Parts - 7 foot 7 panel Superior Sliding Door - Quantity of 4 (1110)
1111
1111
SP PS/SP 40ft Box Car Parts - 7 foot Youngstown Sliding Door - Quantity of 4 (1111)
1150
1150
PS-1 Box Car Parts - 40' PS Roof (1150)
1150-Galvanized 3
1150-Galvanized 3
PS-1 Box Car Parts - 40' PS Roof - Complete Galvanized Roof w/ Boxcar Red Overspray/Black End Overspray/Black Roof Seam Caps (1150-Galvanized 3)
1150-Black
1150-Black
PS-1 40' Box Car Parts - 40' PS Roof - Complete Black Car Cement Roof w/ Boxcar Red Overspray (1150-Black)
1151
1151
PS-1 Box Car Parts - 40' PS Roof w/ Blank End Panels (1151)
1151-Oxide
1151-Oxide
PS-1 40' Box Car Parts - 40' PS Roof - Complete Oxide Red Painted Roof (1151-Oxide)
1200
1200
PS-1 Box Car Parts - Freight Car Tack Boards Assortment (3 Cars) (1200)
1201
1201
PS-1 Box Car Parts - Release Control Retainers (Quantity of 8) (1201)
1300
1300
Can Antenna - 6 Pack (1300)
1301
1301
Firecracker Antenna - 6 Pack (1301)
1302
1302
Sinclair Antenna - 6 Pack (1302)
1400
1401
Banded Steel Coils 8-Pack - Painted and Assembled - #62" x 36" (1401)
1400
1402
Banded Steel Coils 8-Pack - Painted and Assembled - #72" x 48" (1402)
1400
1403
Banded Steel Coils 8-Pack - Painted and Assembled - #72" x 60" (1403)
1400
1400
Banded Steel Coils 8-Pack - Painted and Assembled - #54" x 36" (1400)
2010
2010
50-Ton ASF A-3 Ride Control Plain Bearing Trucks with 33 inch Normal Tread All-Metal Precision Wheelsets (2010) (2010)
2012
2012
50-Ton ASF A-3 Ride Control Plain Bearing Trucks with 33 inch Semi-Scale Tread All-Metal Nickel Plated Precision Wheelsets (2012) (2012)
2013
2013
50-Ton Barber S-2-A Plain Bearing Trucks with 33 inch Normal Tread All-Metal Precision Wheelsets (2013) (2013)
2014
2014
50-Ton Barber S-2-A Plain Bearing Trucks with 33 inch Semi-Scale Tread All-Metal Precision Wheelsets (2014) (2014)
2015
2015
50-Ton Barber S-2-A Plain Bearing Trucks with 33 inch Semi-Scale Tread All-Metal Nickel Plated Precision Wheelsets (2015) (2015)
2016
2016
125-Ton ASF Roller Bearing Trucks w/ Rotating "Timken" Caps and 38 inch Normal Tread All-Metal Precision Wheelsets (2016) (2016)
2017
2017
125-Ton ASF Roller Bearing Trucks w/ Rotating "Timken" Caps and 38 inch Blackened Semi-Scale Tread All-Metal Precision Wheelsets (2017) (2017)
2018
2018
125-Ton ASF Roller Bearing trucks w/ Rotating "Timken" Caps and 38 inch Semi-Scale Tread All-Metal Nickel Plated Precision Wheelsets (2018) (2018)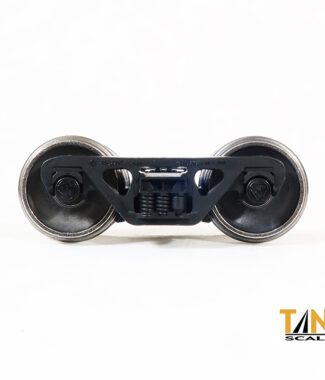 2019
2019
125-Ton ASF Roller Bearing Trucks w/ Coil Dampers and Rotating "Timken" Caps and 38 inch Normal Tread All-Metal Precision Wheelsets (2019) (2019)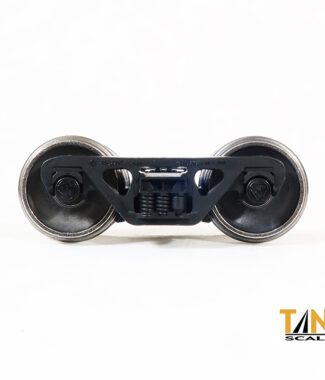 2020
2020
125-Ton ASF Roller Bearing Trucks w/ Coil Dampers and Rotating "Timken" Caps and 38 inch Blackened Semi-Scale Tread All-Metal Precision Wheelsets (2020) (2020)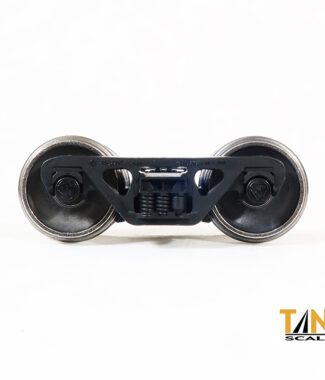 2021
2021
125-Ton ASF Roller Bearing trucks w/ Coil Dampers and Rotating "Timken" Caps and 38 inch Semi-Scale Tread All-Metal Nickel Plated Precision Wheelsets (2021) (2021)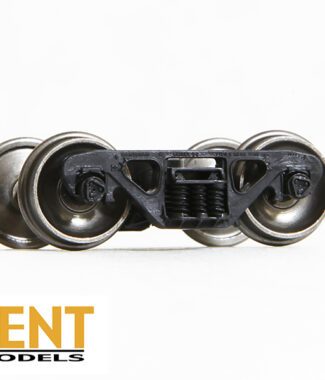 2022
2022
70-Ton Barber S-2 Birdsboro with Rotating Timken Bearings (2022) (2022)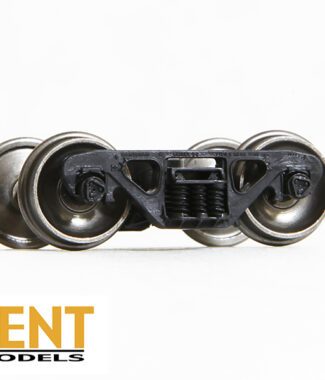 2023
2023
70-Ton Barber S-2 Birdsboro with Rotating Timken Bearings (2023) (2023)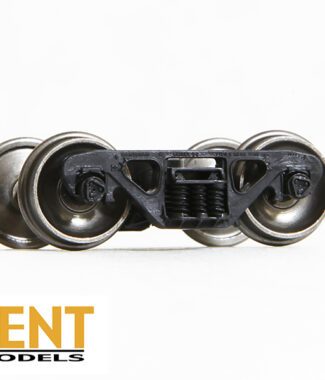 2024
2024
70-Ton Barber S-2 Birdsboro with Rotating Timken Bearings (2024) (2024)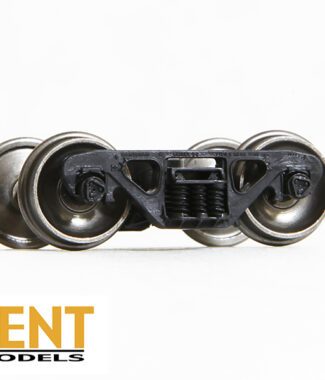 2025
2025
70-Ton Barber S-2 Birdsboro with Rotating Brenco-6 Bearings (2025) (2025)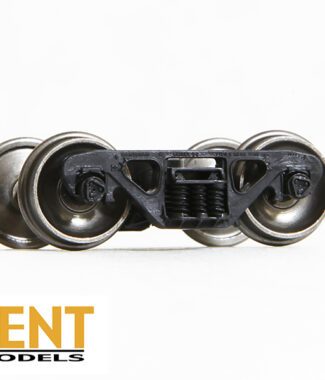 2026
2026
70-Ton Barber S-2 Birdsboro with Rotating Brenco-6 Bearings (2026) (2026)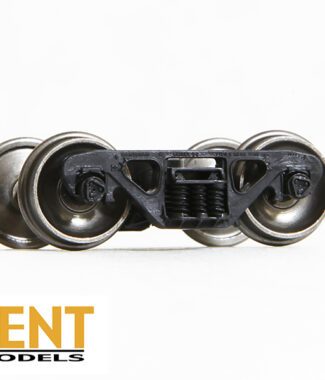 2027
2027
70-Ton Barber S-2 Birdsboro with Rotating Brenco-6 Bearings (2027) (2027)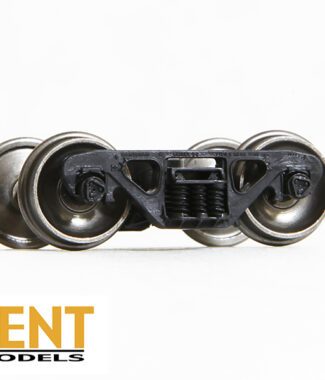 2028
2028
70-Ton Barber S-2 Birdsboro with Rotating Hyatt Bearings (2028) (2028)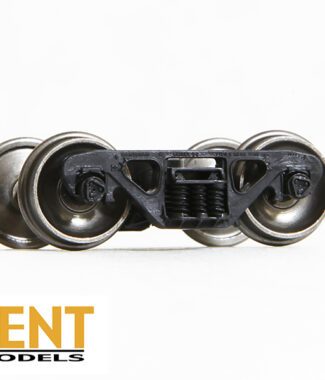 2029
2029
70-Ton Barber S-2 Birdsboro with Rotating Hyatt Bearings (2029) (2029)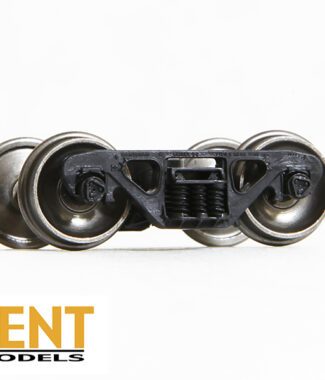 2030
2030
70-Ton Barber S-2 Birdsboro with Rotating Hyatt Bearings (2030) (2030)
10914
10914-14
CNJ "Restencil 1952" Bethlehem 70-Ton Riveted Drop-End Gondola - #1862 (10914-14)
10914
10914-13
CNJ "Restencil 1952" Bethlehem 70-Ton Riveted Drop-End Gondola - #1630 (10914-13)
10914
10914-10
CNJ "Restencil 1952" Bethlehem 70-Ton Riveted Drop-End Gondola - #1183 (10914-10)
10914
10914-11
CNJ "Restencil 1952" Bethlehem 70-Ton Riveted Drop-End Gondola - #1486 (10914-11)
10914
10914-12
CNJ "Restencil 1952" Bethlehem 70-Ton Riveted Drop-End Gondola - #1578 (10914-12)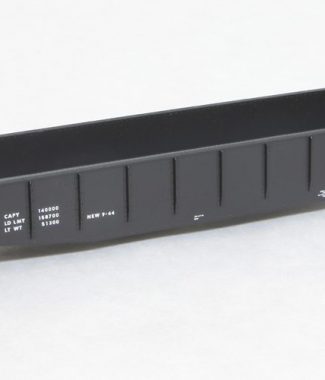 10915
10915-14
CRP "Original 1944" Bethlehem 70-Ton Riveted Drop-End Gondola - #1916 (10915-14)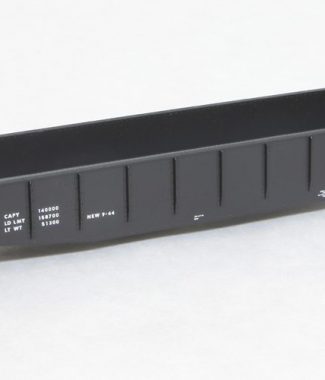 10915
10915-13
CRP "Original 1944" Bethlehem 70-Ton Riveted Drop-End Gondola - #1721 (10915-13)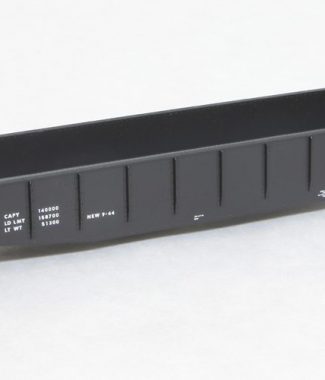 10915
10915-09
CRP "Original 1944" Bethlehem 70-Ton Riveted Drop-End Gondola - #1085 (10915-09)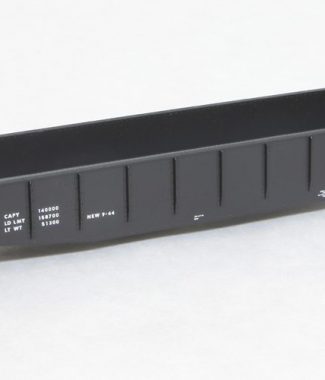 10915
10915-10
CRP "Original 1944" Bethlehem 70-Ton Riveted Drop-End Gondola - #1138 (10915-10)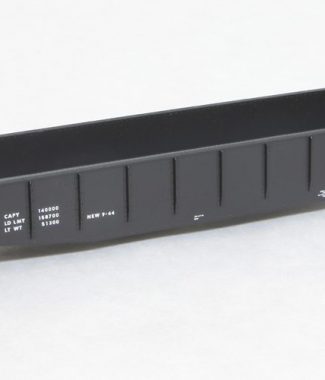 10915
10915-11
CRP "Original 1944" Bethlehem 70-Ton Riveted Drop-End Gondola - #1204 (10915-11)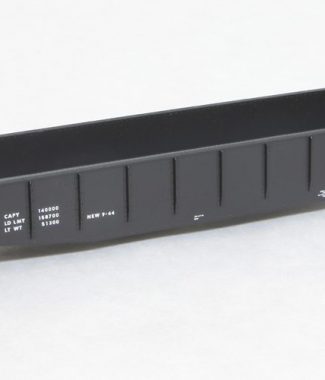 10915
10915-12
CRP "Original 1944" Bethlehem 70-Ton Riveted Drop-End Gondola - #1327 (10915-12)
10925
10925-04
Wellsville, Addison & Galeton (WAG) "1961 Paint" Bethlehem 70-Ton Riveted Drop-End Gondola - #3004 (10925-04)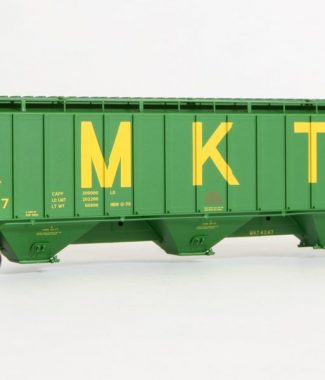 11220
11220-18
MKT "Original 12-1979″ PS4750 Covered Hopper - #4299 (11220-18)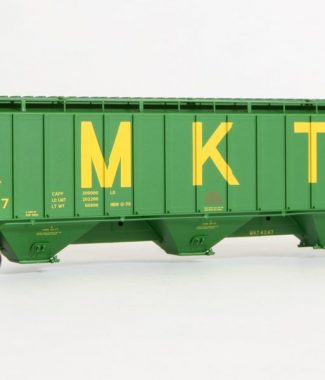 11220
11220-17
MKT "Original 12-1979″ PS4750 Covered Hopper - #4292 (11220-17)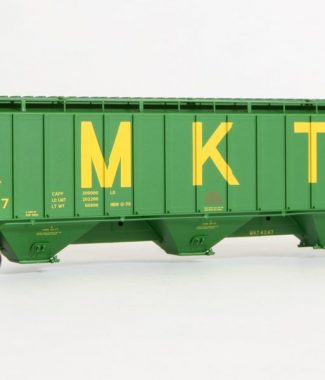 11220
11220-16
MKT "Original 12-1979″ PS4750 Covered Hopper - #4285 (11220-16)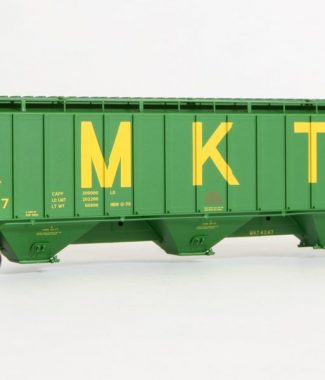 11220
11220-15
MKT "Original 12-1979″ PS4750 Covered Hopper - #4279 (11220-15)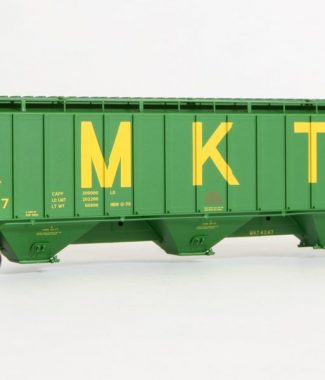 11220
11220-14
MKT "Original 12-1979″ PS4750 Covered Hopper - #4270 (11220-14)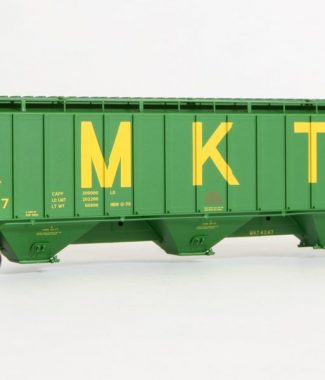 11220
11220-13
MKT "Original 12-1979″ PS4750 Covered Hopper - #4268 (11220-13)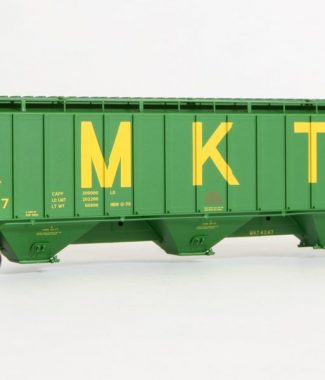 11220
11220-12
MKT "Original 12-1979″ PS4750 Covered Hopper - #4253 (11220-12)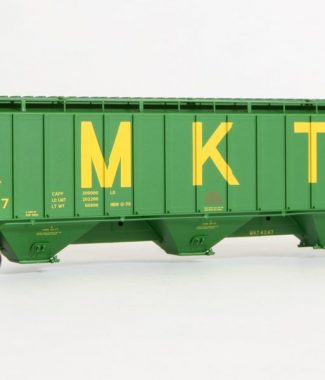 11220
11220-11
MKT "Original 12-1979″ PS4750 Covered Hopper - #4241 (11220-11)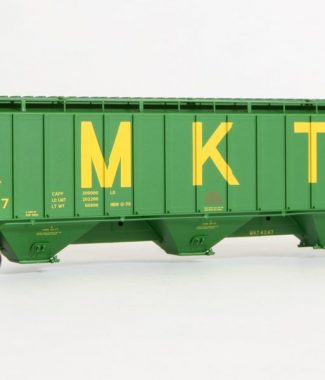 11220
11220-10
MKT "Original 12-1979″ PS4750 Covered Hopper - #4237 (11220-10)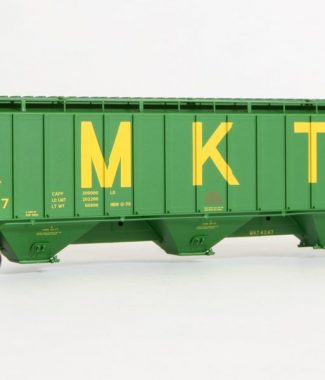 11220
11220-09
MKT "Original 12-1979″ PS4750 Covered Hopper - #4226 (11220-09)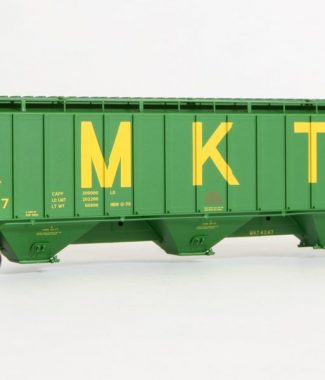 11220
11220-08
MKT "Original 12-1979″ PS4750 Covered Hopper - #4212 (11220-08)
11228
11228-17
ROCK "Delivery Blue 6-1978" PS4750 Covered Hopper - #800791 (11228-17)
11228
11228-14
ROCK "Delivery Blue 6-1978" PS4750 Covered Hopper - #800783 (11228-14)
11228
11228-13
ROCK "Delivery Blue 6-1978" PS4750 Covered Hopper - #800779 (11228-13)
11228
11228-11
ROCK "Delivery Blue 6-1978" PS4750 Covered Hopper - #800771 (11228-11)
11241
11241-16
ICG "Original 1979" PS4750 Covered Hopper - #767103 (11241-16)
11241
11241-15
ICG "Original 1979" PS4750 Covered Hopper - #767080 (11241-15)
11241
11241-14
ICG "Original 1979" PS4750 Covered Hopper - #767023 (11241-14)
11241
11241-13
ICG "Original 1979" PS4750 Covered Hopper - #767006 (11241-13)
11241
11241-12
ICG "Original 1979" PS4750 Covered Hopper - #766941 (11241-12)
11241
11241-11
ICG "Original 1979" PS4750 Covered Hopper - #766935 (11241-11)
11241
11241-10
ICG "Original 1979" PS4750 Covered Hopper - #766913 (11241-10)
11241
11241-09
ICG "Original 1979" PS4750 Covered Hopper - #766880 (11241-09)
11241
11241-08
ICG "Original 1979" PS4750 Covered Hopper - #766807 (11241-08)
14005-01
14005-01
RTR Painted "PRR Freight Car Red" X58 Boxcar w/HC UF (14005-01)
16000
16002-01
Undecorated Kit GATC 4180 Airslide (Variations) (Instructions online) - 1970-1980 Undecorated Kit GATC 4180 Airslide (16002-01)
16000
16001-01
Undecorated Kit GATC 4180 Airslide (Variations) (Instructions online) - 1967-1968 Undecorated Kit GATC 4180 Airslide (16001-01)
16000
16000-01
Undecorated Kit GATC 4180 Airslide (Variations) (Instructions online) - 1965-1966 Undecorated Kit GATC 4180 Airslide (16000-01)
16005
16006-01
Primer Gray RTR GATC 4180 Airslide (Variations) - 1967-1968 RTR Primer Gray GATC 4180 Airslide (16006-01)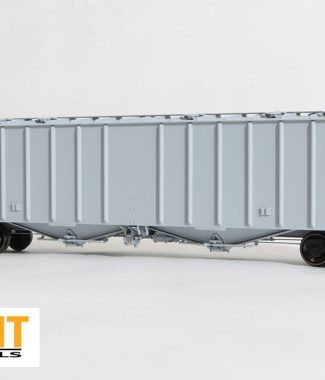 16005
16005-01
Primer Gray RTR GATC 4180 Airslide (Variations) - 1965-1966 RTR Primer Gray GATC 4180 Airslide (16005-01)
17000
17002-02
PRR / PC Shops G43 Series Gondola Undecorated Kits (Instructions online) - PC G43C w/ Coil Rack (17002-02)
17000
17001-01
PRR / PC Shops G43 Series Gondola Undecorated Kits (Instructions online) - PC G43B (17001-01)
17000
17000-01
PRR / PC Shops G43 Series Gondola Undecorated Kits (Instructions online) - PRR G43 / PC G43A Early (17000-01)
17000
17000-02
PRR / PC Shops G43 Series Gondola Undecorated Kits (Instructions online) - PRR G43 / PC G43A Early w/ Coil Rack (17000-02)
17010
17010-19
Pennsylvania Railroad (PRR) "Original 11-1966 G43" Gondola - #387671 (17010-19)
17010
17010-20
Pennsylvania Railroad (PRR) "Original 11-1966 G43" Gondola - #387684 (17010-20)
17010
17010-21
Pennsylvania Railroad (PRR) "Original 11-1966 G43" Gondola - #387706 (17010-21)
17010
17010-22
Pennsylvania Railroad (PRR) "Original 11-1966 G43" Gondola - #387732 (17010-22)
17014
17014-12
Conrail (CR) "G43A Repaint 1980" Mill Gondola - #576210 (17014-12)
17014
17014-11
Conrail (CR) "G43A Repaint 1980" Mill Gondola - #576191 (17014-11)
17014
17014-10
Conrail (CR) "G43A Repaint 1980" Mill Gondola - #576156 (17014-10)
17014
17014-09
Conrail (CR) "G43A Repaint 1980" Mill Gondola - #576127 (17014-09)
17014
17014-08
Conrail (CR) "G43A Repaint 1980" Mill Gondola - #576086 (17014-08)
17014
17014-07
Conrail (CR) "G43A Repaint 1980" Mill Gondola - #576063 (17014-07)
17014
17014-06
Conrail (CR) "G43A Repaint 1980" Mill Gondola - #576259 (17014-06)
17014
17014-05
Conrail (CR) "G43A Repaint 1980" Mill Gondola - #576245 (17014-05)
17014
17014-04
Conrail (CR) "G43A Repaint 1980" Mill Gondola - #576184 (17014-04)
17014
17014-03
Conrail (CR) "G43A Repaint 1980" Mill Gondola - #576101 (17014-03)
17014
17014-02
Conrail (CR) "G43A Repaint 1980" Mill Gondola - #576078 (17014-02)
17014
17014-01
Conrail (CR) "G43A Repaint 1980" Mill Gondola - #576052 (17014-01)
17015
17015-12
Conrail (CR) "1988 G43B Coil Svc." Gondola With Coil Racks (Coils Not Included) - #601893 (17015-12)
17015
17015-11
Conrail (CR) "1988 G43B Coil Svc." Gondola With Coil Racks (Coils Not Included) - #601888 (17015-11)
17015
17015-10
Conrail (CR) "1988 G43B Coil Svc." Gondola With Coil Racks (Coils Not Included) - #601882 (17015-10)
17015
17015-09
Conrail (CR) "1988 G43B Coil Svc." Gondola With Coil Racks (Coils Not Included) - #601878 (17015-09)
17015
17015-08
Conrail (CR) "1988 G43B Coil Svc." Gondola With Coil Racks (Coils Not Included) - #601863 (17015-08)
17015
17015-07
Conrail (CR) "1988 G43B Coil Svc." Gondola With Coil Racks (Coils Not Included) - #601857 (17015-07)
17015
17015-06
Conrail (CR) "1988 G43B Coil Svc." Gondola With Coil Racks (Coils Not Included) - #601842 (17015-06)
17015
17015-05
Conrail (CR) "1988 G43B Coil Svc." Gondola With Coil Racks (Coils Not Included) - #601833 (17015-05)
17015
17015-04
Conrail (CR) "1988 G43B Coil Svc." Gondola With Coil Racks (Coils Not Included) - #601820 (17015-04)
17015
17015-03
Conrail (CR) "1988 G43B Coil Svc." Gondola With Coil Racks (Coils Not Included) - #601816 (17015-03)
17015
17015-02
Conrail (CR) "1988 G43B Coil Svc." Gondola With Coil Racks (Coils Not Included) - #601805 (17015-02)
17015
17015-01
Conrail (CR) "1988 G43B Coil Svc." Gondola With Coil Racks (Coils Not Included) - #601802 (17015-01)
17018
17018-12
PC "Delivery G43A 2-1968" Gondola - #576123 (17018-12)
17018
17018-11
PC "Delivery G43A 2-1968" Gondola - #576115 (17018-11)
17018
17018-10
PC "Delivery G43A 2-1968" Gondola - #576104 (17018-10)
17018
17018-09
PC "Delivery G43A 2-1968" Gondola - #576093 (17018-09)
17018
17018-08
PC "Delivery G43A 2-1968" Gondola - #576080 (17018-08)
17018
17018-07
PC "Delivery G43A 2-1968" Gondola - #576079 (17018-07)
17018
17018-06
PC "Delivery G43A 2-1968" Gondola - #576062 (17018-06)
17018
17018-05
PC "Delivery G43A 2-1968" Gondola - #576058 (17018-05)
17018
17018-04
PC "Delivery G43A 2-1968" Gondola - #576041 (17018-04)
17018
17018-02
PC "Delivery G43A 2-1968" Gondola - #576012 (17018-02)
18000
18000-01
Undecorated Kit - PS-1 40' Mini-Hy Cube - Unpainted Kit (18000-01)
18005
18005-01
Unpainted RTR - PS-1 40' Mini-Hy Cube - Unpainted RTR (18005-01)
18011
18011-04
DRGW "Original Brown 1967" PS-1 40' Mini-Hy Cube - #67423 (18011-04)
18011
18011-05
DRGW "Original Brown 1967" PS-1 40' Mini-Hy Cube - #67424 (18011-05)
18012
18012-06
IC "Original Orange 1967" PS-1 40' Mini-Hy Cube - #15463 (18012-06)
18012
18012-07
IC "Original Orange 1967" PS-1 40' Mini-Hy Cube - #15473 (18012-07)
18012
18012-08
IC "Original Orange 1967" PS-1 40' Mini-Hy Cube - #15474 (18012-08)
18013
18013-06
Milwaukee Road "Original 1968 DF2" PS-1 40' Mini-Hy Cube - #4615 (18013-06)
18015
18015-06
CB&Q "Chinese Red 11-67" PS-1 40′ Mini-Hy Cube - #19871 (18015-06)
18020
18020-03
BN "Cascade Green Repaint 1975" PS-1 40′ Mini-Hy Cube - #281467 (18020-03)
18030
18030-01
ICG "Orange Error Repaint 1977+" PS-1 40′ Mini-Hy Cube - #468509 (18030-01)
19005
19005-02
Undecorated RTR Black GATC 1917-design 8000 Gallon Tank Car - #RTR AB-brake system (19005-02)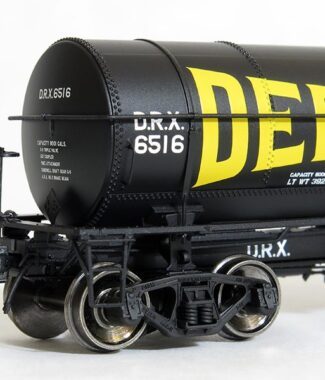 19011
19011-12
DRX "Deep Rock Cushing OK" 1940+ GATC 1917-design 8000 Gallon Tank Car - #6556 (19011-12)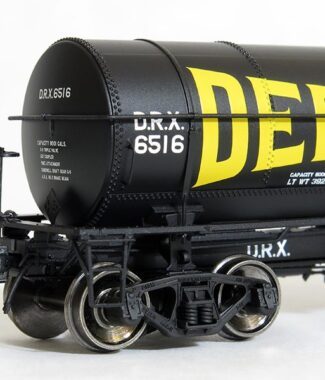 19011
19011-11
DRX "Deep Rock Cushing OK" 1940+ GATC 1917-design 8000 Gallon Tank Car - #6539 (19011-11)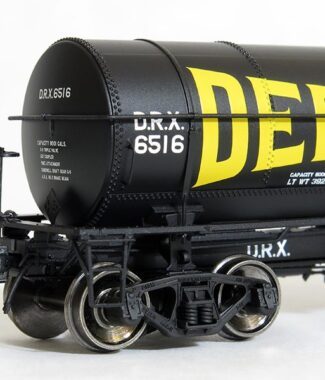 19011
19011-10
DRX "Deep Rock Cushing OK" 1940+ GATC 1917-design 8000 Gallon Tank Car - #6530 (19011-10)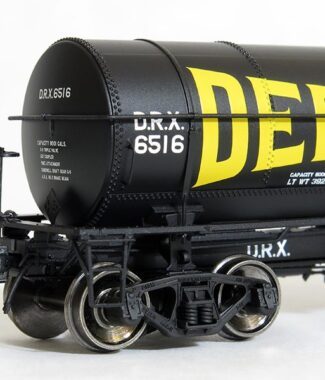 19011
19011-09
DRX "Deep Rock Cushing OK" 1940+ GATC 1917-design 8000 Gallon Tank Car - #6528 (19011-09)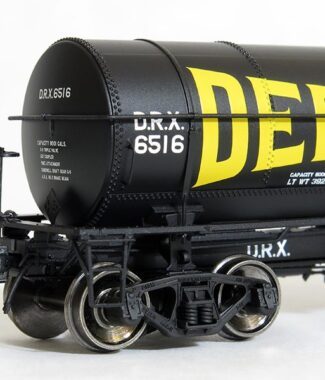 19011
19011-08
DRX "Deep Rock Cushing OK" 1940+ GATC 1917-design 8000 Gallon Tank Car - #6507 (19011-08)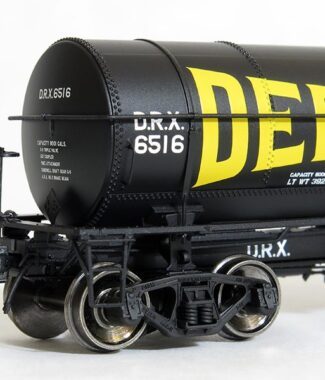 19011
19011-07
DRX "Deep Rock Cushing OK" 1940+ GATC 1917-design 8000 Gallon Tank Car - #6504 (19011-07)
19016
19016-04
DMSX "Dunbar Molasses New Orleans 1919+" GATC 1917-design 8000 Gallon Tank Car - #165 (19016-04)
19016
19016-03
DMSX "Dunbar Molasses New Orleans 1919+" GATC 1917-design 8000 Gallon Tank Car - #162 (19016-03)
19017
19017-10
GATX "Union Starch and Refining 1950+" GATC 1917-design 8000 Gallon Tank Car - #6724 (19017-10)
19017
19017-09
GATX "Union Starch and Refining 1950+" GATC 1917-design 8000 Gallon Tank Car - #6722 (19017-09)
19017
19017-08
GATX "Union Starch and Refining 1950+" GATC 1917-design 8000 Gallon Tank Car - #6720 (19017-08)
19017
19017-07
GATX "Union Starch and Refining 1950+" GATC 1917-design 8000 Gallon Tank Car - #6714 (19017-07)
19017
19017-06
GATX "Union Starch and Refining 1950+" GATC 1917-design 8000 Gallon Tank Car - #6712 (19017-06)
19017
19017-05
GATX "Union Starch and Refining 1950+" GATC 1917-design 8000 Gallon Tank Car - #6711 (19017-05)
19022
19022-01
Spokane, Portland, and Seattle (SP&S) "Water Service 1964+" GATC 1917-design 8000 Gallon Tank Car - #405 (19022-01)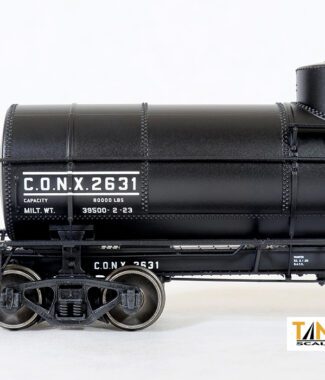 19023
19023-01
CONX "Continental Oil 1923+ Lease" GATC 1917-design 8000 Gallon Tank Car - #2627 (19023-01)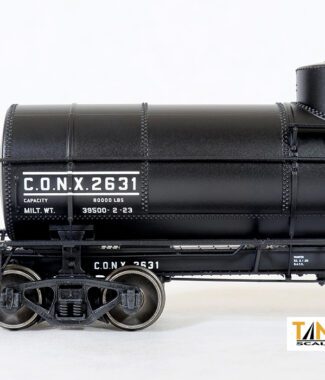 19023
19023-02
CONX "Continental Oil 1923+ Lease" GATC 1917-design 8000 Gallon Tank Car - #2629 (19023-02)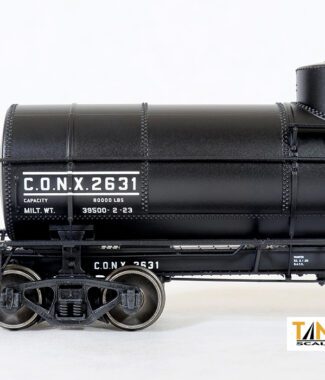 19023
19023-03
CONX "Continental Oil 1923+ Lease" GATC 1917-design 8000 Gallon Tank Car - #2630 (19023-03)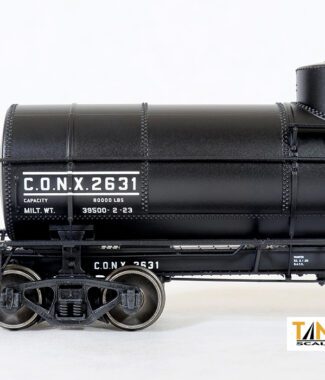 19023
19023-04
CONX "Continental Oil 1923+ Lease" GATC 1917-design 8000 Gallon Tank Car - #2631 (19023-04)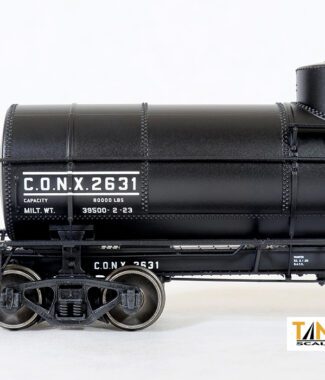 19023
19023-05
CONX "Continental Oil 1923+ Lease" GATC 1917-design 8000 Gallon Tank Car - #2633 (19023-05)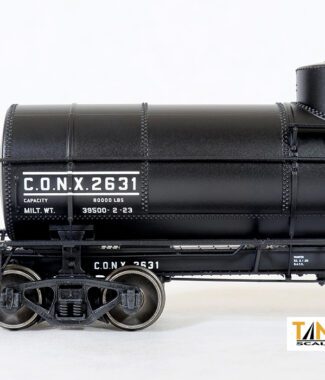 19023
19023-06
CONX "Continental Oil 1923+ Lease" GATC 1917-design 8000 Gallon Tank Car - #2634 (19023-06)
19024
19024-01
CSOX "Cities Service Oil (Penn)" 1937+ GATC 1917-design 8000 Gallon Tank Car - #68 (19024-01)
19024
19024-02
CSOX "Cities Service Oil (Penn)" 1937+ GATC 1917-design 8000 Gallon Tank Car - #69 (19024-02)
19024
19024-03
CSOX "Cities Service Oil (Penn)" 1937+ GATC 1917-design 8000 Gallon Tank Car - #71 (19024-03)
19024
19024-04
CSOX "Cities Service Oil (Penn)" 1937+ GATC 1917-design 8000 Gallon Tank Car - #72 (19024-04)
19024
19024-05
CSOX "Cities Service Oil (Penn)" 1937+ GATC 1917-design 8000 Gallon Tank Car - #74 (19024-05)
19024
19024-06
CSOX "Cities Service Oil (Penn)" 1937+ GATC 1917-design 8000 Gallon Tank Car - #75 (19024-06)
19025
19025-01
VENX "1964 Lease" GATC 1917-design 8000 Gallon Tank Car - #578 (19025-01)
19025
19025-02
VENX "1964 Lease" GATC 1917-design 8000 Gallon Tank Car - #589 (19025-02)
19025
19025-03
VENX "1964 Lease" GATC 1917-design 8000 Gallon Tank Car - #592 (19025-03)
19025
19025-04
VENX "1964 Lease" GATC 1917-design 8000 Gallon Tank Car - #594 (19025-04)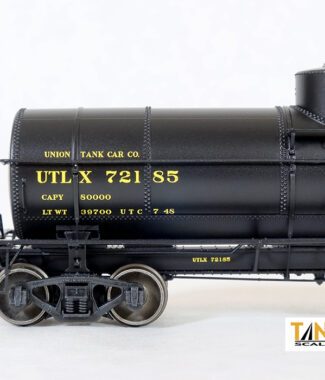 19026
19026-07
UTLX "Black Repaint 1948+" GATC 1917-design 8000 Gallon Tank Car - #72182 (19026-07)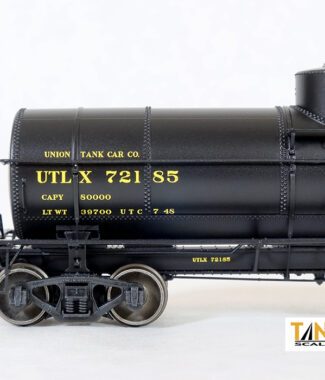 19026
19026-08
UTLX "Black Repaint 1948+" GATC 1917-design 8000 Gallon Tank Car - #72185 (19026-08)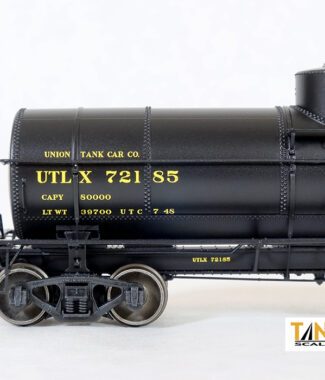 19026
19026-09
UTLX "Black Repaint 1948+" GATC 1917-design 8000 Gallon Tank Car - #72186 (19026-09)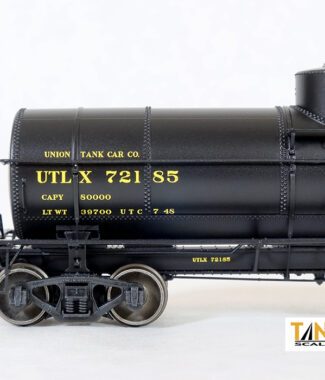 19026
19026-10
UTLX "Black Repaint 1948+" GATC 1917-design 8000 Gallon Tank Car - #72188 (19026-10)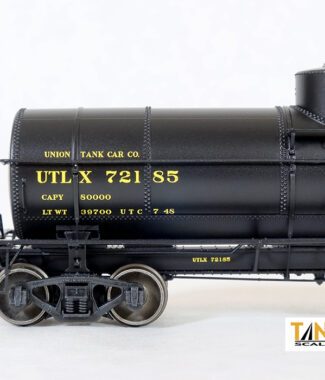 19026
19026-11
UTLX "Black Repaint 1948+" GATC 1917-design 8000 Gallon Tank Car - #72191 (19026-11)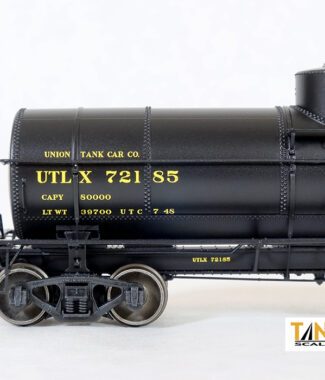 19026
19026-12
UTLX "Black Repaint 1948+" GATC 1917-design 8000 Gallon Tank Car - #72193 (19026-12)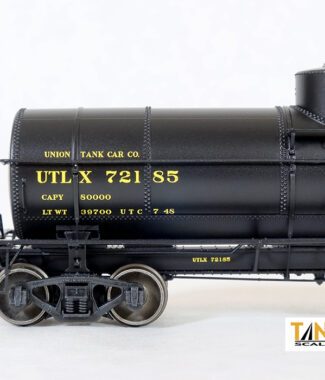 19026
19026-03
UTLX "Black Repaint 1948+" GATC 1917-design 8000 Gallon Tank Car - #72164 (19026-03)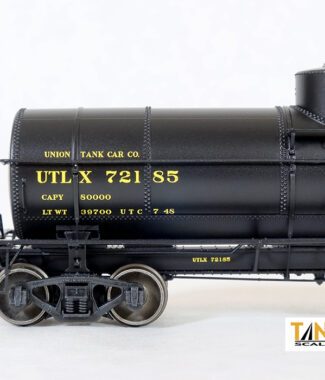 19026
19026-04
UTLX "Black Repaint 1948+" GATC 1917-design 8000 Gallon Tank Car - #72169 (19026-04)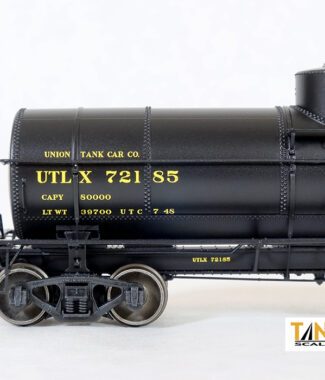 19026
19026-05
UTLX "Black Repaint 1948+" GATC 1917-design 8000 Gallon Tank Car - #72176 (19026-05)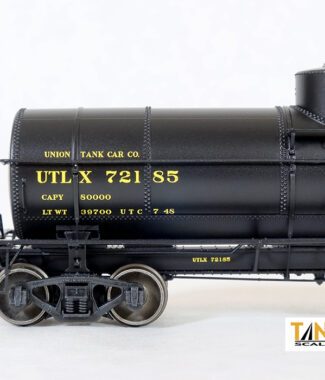 19026
19026-06
UTLX "Black Repaint 1948+" GATC 1917-design 8000 Gallon Tank Car - #72178 (19026-06)
19027
19027-01
Spokane, Portland, and Seattle (SP&S) "BN Era 1972+" GATC 1917-design 8000 Gallon Tank Car - #X-385 (19027-01)
19028
19028-01
Burlington Northern (BN) MWM Water Car 1973+ GATC 1917-design 8000 Gallon Tank Car - #973084 (19028-01)
19050
19050-02
Undecorated Kit GATC 1917-design 10000 Gal. Tank Car - #Undecorated Kit AB-brake (19050-02)
19055
19055-02
Undecorated RTR Black GATC 1917-design 10000 Gal. Tank Car - #Undecorated RTR Black w/ AB-Brakes (19055-02)
19063
19063-02
ACDX "Allied Chemical" 1964+ GATC 1917-design 10000 Gal. Tank Car - #84801 (19063-02)
19063
19063-01
ACDX "Allied Chemical" 1964+ GATC 1917-design 10000 Gal. Tank Car - #84800 (19063-01)
19066
19066-01
ARR "Alaska Railroad" 1955+ GATC 1917-design 10000 Gal. Tank Car - #9011 (19066-01)
19066
19066-02
ARR "Alaska Railroad" 1955+ GATC 1917-design 10000 Gal. Tank Car - #9013 (19066-02)
19066
19066-03
ARR "Alaska Railroad" 1955+ GATC 1917-design 10000 Gal. Tank Car - #9014 (19066-03)
19066
19066-04
ARR "Alaska Railroad" 1955+ GATC 1917-design 10000 Gal. Tank Car - #9016 (19066-04)
19066
19066-05
ARR "Alaska Railroad" 1955+ GATC 1917-design 10000 Gal. Tank Car - #9018 (19066-05)
19066
19066-06
ARR "Alaska Railroad" 1955+ GATC 1917-design 10000 Gal. Tank Car - #9019 (19066-06)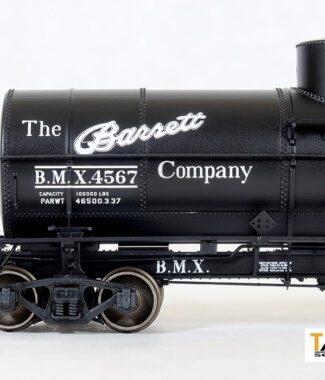 19067
19067-01
BMX "Barrett Tarvia" 1938+ GATC 1917-design 10000 Gal. Tank Car - #4555 (19067-01)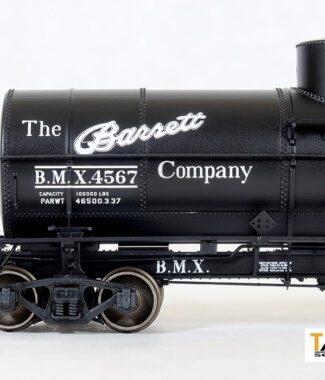 19067
19067-02
BMX "Barrett Tarvia" 1938+ GATC 1917-design 10000 Gal. Tank Car - #4559 (19067-02)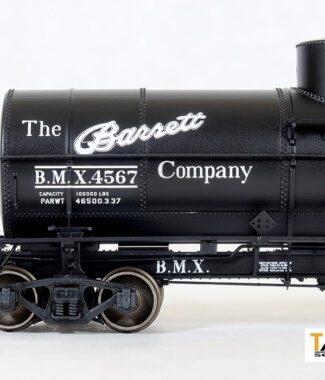 19067
19067-03
BMX "Barrett Tarvia" 1938+ GATC 1917-design 10000 Gal. Tank Car - #4562 (19067-03)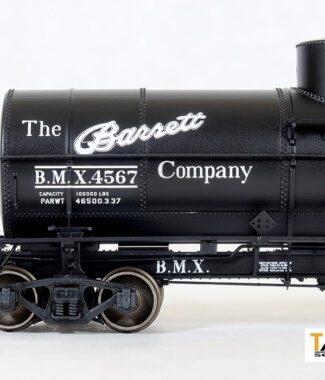 19067
19067-04
BMX "Barrett Tarvia" 1938+ GATC 1917-design 10000 Gal. Tank Car - #4564 (19067-04)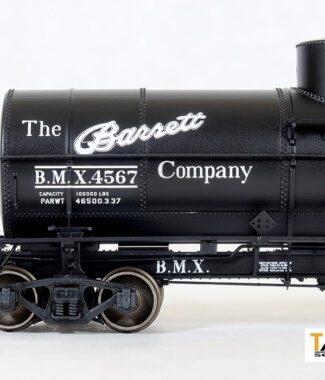 19067
19067-05
BMX "Barrett Tarvia" 1938+ GATC 1917-design 10000 Gal. Tank Car - #4567 (19067-05)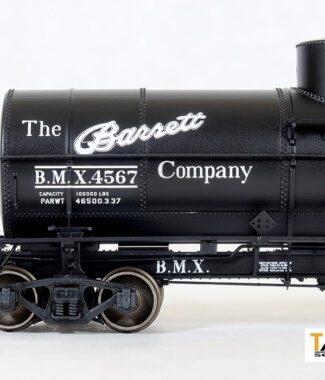 19067
19067-06
BMX "Barrett Tarvia" 1938+ GATC 1917-design 10000 Gal. Tank Car - #4569 (19067-06)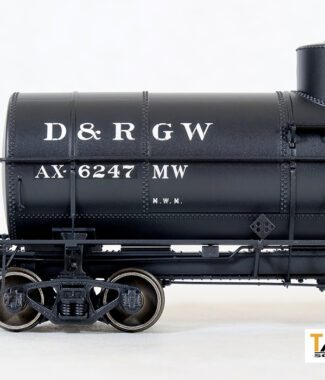 19068
19068-01
D&RGW "Company Service" 1970+ GATC 1917-design 10000 Gal. Tank Car - #AX6241 (19068-01)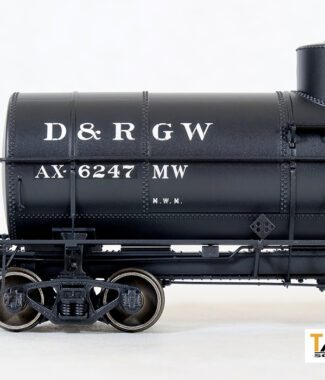 19068
19068-02
D&RGW "Company Service" 1970+ GATC 1917-design 10000 Gal. Tank Car - #AX6245 (19068-02)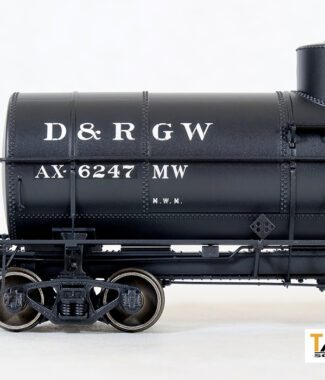 19068
19068-03
D&RGW "Company Service" 1970+ GATC 1917-design 10000 Gal. Tank Car - #AX6247 (19068-03)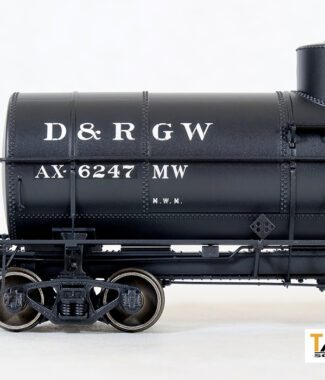 19068
19068-04
D&RGW "Company Service" 1970+ GATC 1917-design 10000 Gal. Tank Car - #AX6249 (19068-04)
19069
19069-01
HMHX "Black Lease" 1963+ GATC 1917-design 10000 Gal. Tank Car - #1038 (19069-01)
19069
19069-02
HMHX "Black Lease" 1963+ GATC 1917-design 10000 Gal. Tank Car - #1040 (19069-02)
19069
19069-03
HMHX "Black Lease" 1963+ GATC 1917-design 10000 Gal. Tank Car - #1084 (19069-03)
19069
19069-04
HMHX "Black Lease" 1963+ GATC 1917-design 10000 Gal. Tank Car - #1089 (19069-04)
19070
19070-01
IOX "Imperial Oil Limited" 1918+ GATC 1917-design 10000 Gal. Tank Car - #5469 (19070-01)
19070
19070-02
IOX "Imperial Oil Limited" 1918+ GATC 1917-design 10000 Gal. Tank Car - #5475 (19070-02)
19070
19070-03
IOX "Imperial Oil Limited" 1918+ GATC 1917-design 10000 Gal. Tank Car - #5481 (19070-03)
19070
19070-04
IOX "Imperial Oil Limited" 1918+ GATC 1917-design 10000 Gal. Tank Car - #5484 (19070-04)
19071
19071-01
NdeM "MOW Silver" 1974+ GATC 1917-design 10000 Gal. Tank Car - #51063 (19071-01)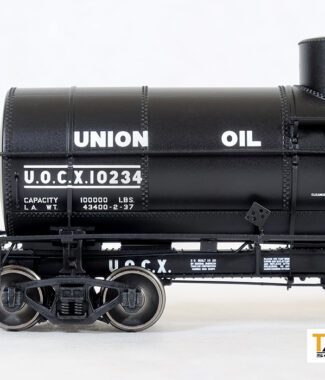 19072
19072-01
UOCX "Union Oil of California" 1937+ GATC 1917-design 10000 Gal. Tank Car - #10227 (19072-01)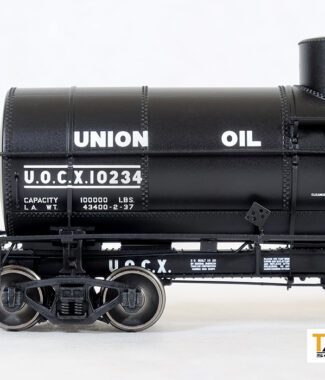 19072
19072-02
UOCX "Union Oil of California" 1937+ GATC 1917-design 10000 Gal. Tank Car - #10228 (19072-02)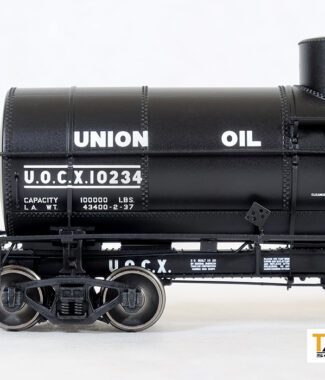 19072
19072-03
UOCX "Union Oil of California" 1937+ GATC 1917-design 10000 Gal. Tank Car - #10229 (19072-03)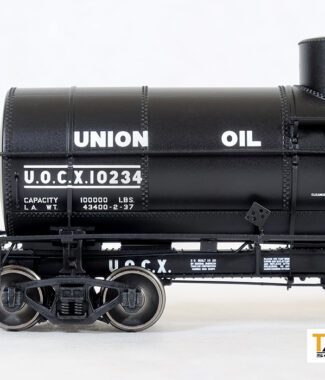 19072
19072-04
UOCX "Union Oil of California" 1937+ GATC 1917-design 10000 Gal. Tank Car - #10230 (19072-04)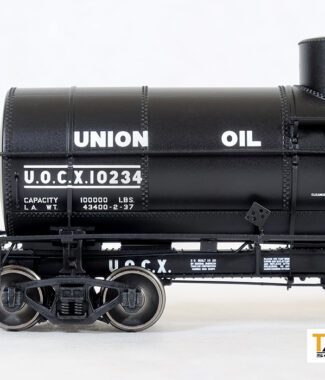 19072
19072-05
UOCX "Union Oil of California" 1937+ GATC 1917-design 10000 Gal. Tank Car - #10232 (19072-05)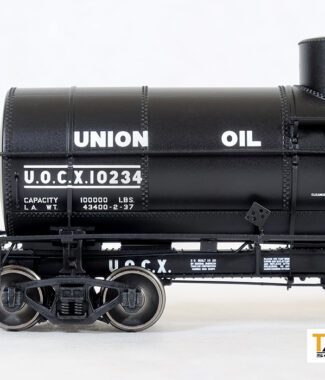 19072
19072-06
UOCX "Union Oil of California" 1937+ GATC 1917-design 10000 Gal. Tank Car - #10234 (19072-06)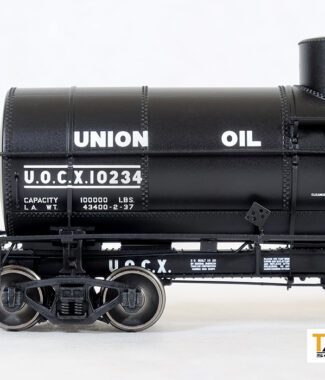 19072
19072-07
UOCX "Union Oil of California" 1937+ GATC 1917-design 10000 Gal. Tank Car - #10236 (19072-07)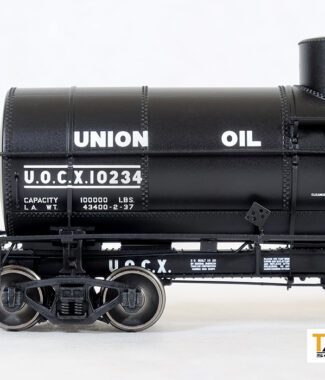 19072
19072-08
UOCX "Union Oil of California" 1937+ GATC 1917-design 10000 Gal. Tank Car - #10237 (19072-08)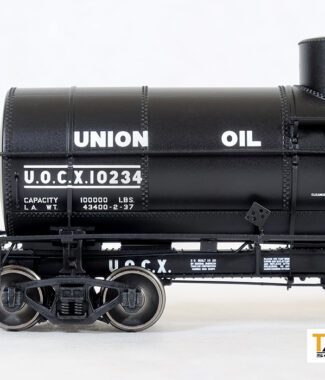 19072
19072-09
UOCX "Union Oil of California" 1937+ GATC 1917-design 10000 Gal. Tank Car - #10239 (19072-09)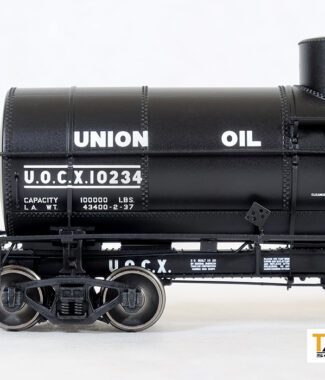 19072
19072-10
UOCX "Union Oil of California" 1937+ GATC 1917-design 10000 Gal. Tank Car - #10240 (19072-10)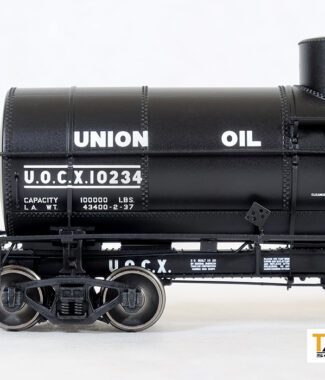 19072
19072-11
UOCX "Union Oil of California" 1937+ GATC 1917-design 10000 Gal. Tank Car - #10241 (19072-11)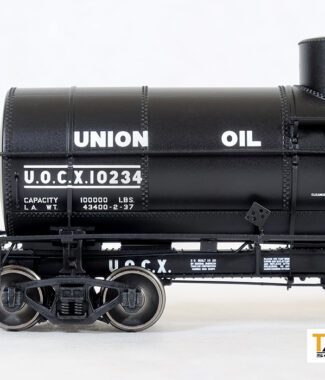 19072
19072-12
UOCX "Union Oil of California" 1937+ GATC 1917-design 10000 Gal. Tank Car - #10242 (19072-12)
20053
20053-02
LN Family Lines "Original 12-1980" PS4750 Covered Hopper - #242070 (20053-02)
20053
20053-03
LN Family Lines "Original 12-1980" PS4750 Covered Hopper - #242142 (20053-03)
20053
20053-04
LN Family Lines "Original 12-1980" PS4750 Covered Hopper - #242147 (20053-04)
20053
20053-05
LN Family Lines "Original 12-1980" PS4750 Covered Hopper - #242159 (20053-05)
20053
20053-06
LN Family Lines "Original 12-1980" PS4750 Covered Hopper - #242161 (20053-06)
20053
20053-07
LN Family Lines "Original 12-1980" PS4750 Covered Hopper - #242177 (20053-07)
20053
20053-08
LN Family Lines "Original 12-1980" PS4750 Covered Hopper - #242196 (20053-08)
20053
20053-09
LN Family Lines "Original 12-1980" PS4750 Covered Hopper - #242208 (20053-09)
20053
20053-10
LN Family Lines "Original 12-1980" PS4750 Covered Hopper - #242243 (20053-10)
20053
20053-11
LN Family Lines "Original 12-1980" PS4750 Covered Hopper - #242255 (20053-11)
20053
20053-12
LN Family Lines "Original 12-1980" PS4750 Covered Hopper - #242260 (20053-12)
20053
20053-01
LN Family Lines "Original 12-1980" PS4750 Covered Hopper - #242054 (20053-01)
20054
20054-03
SCL Family Lines "Original 7-1980" PS4750 Covered Hopper - #243548 (20054-03)
20054
20054-04
SCL Family Lines "Original 7-1980" PS4750 Covered Hopper - #243550 (20054-04)
20054
20054-05
SCL Family Lines "Original 7-1980" PS4750 Covered Hopper - #243553 (20054-05)
20054
20054-06
SCL Family Lines "Original 7-1980" PS4750 Covered Hopper - #243562 (20054-06)
20054
20054-07
SCL Family Lines "Original 7-1980" PS4750 Covered Hopper - #243574 (20054-07)
20054
20054-08
SCL Family Lines "Original 7-1980" PS4750 Covered Hopper - #243577 (20054-08)
20054
20054-09
SCL Family Lines "Original 7-1980" PS4750 Covered Hopper - #243581 (20054-09)
20054
20054-10
SCL Family Lines "Original 7-1980" PS4750 Covered Hopper - #243596 (20054-10)
20054
20054-11
SCL Family Lines "Original 7-1980" PS4750 Covered Hopper - #243609 (20054-11)
20054
20054-12
SCL Family Lines "Original 7-1980" PS4750 Covered Hopper - #243625 (20054-12)
20054
20054-01
SCL Family Lines "Original 7-1980" PS4750 Covered Hopper - #243495 (20054-01)
20054
20054-02
SCL Family Lines "Original 7-1980" PS4750 Covered Hopper - #243522 (20054-02)
20058
20058-01
ATSF "Delivery Gray 10-1979" PS4750 Covered Hopper - #315905 (20058-01)
20058
20058-02
ATSF "Delivery Gray 10-1979" PS4750 Covered Hopper - #315907 (20058-02)
20058
20058-03
ATSF "Delivery Gray 10-1979" PS4750 Covered Hopper - #315908 (20058-03)
20058
20058-04
ATSF "Delivery Gray 10-1979" PS4750 Covered Hopper - #315914 (20058-04)
20058
20058-05
ATSF "Delivery Gray 10-1979" PS4750 Covered Hopper - #315928 (20058-05)
20058
20058-06
ATSF "Delivery Gray 10-1979" PS4750 Covered Hopper - #315932 (20058-06)
20058
20058-07
ATSF "Delivery Gray 10-1979" PS4750 Covered Hopper - #315947 (20058-07)
20058
20058-08
ATSF "Delivery Gray 10-1979" PS4750 Covered Hopper - #315953 (20058-08)
20058
20058-09
ATSF "Delivery Gray 10-1979" PS4750 Covered Hopper - #315965 (20058-09)
20058
20058-10
ATSF "Delivery Gray 10-1979" PS4750 Covered Hopper - #315971 (20058-10)
20058
20058-11
ATSF "Delivery Gray 10-1979" PS4750 Covered Hopper - #315982 (20058-11)
20058
20058-12
ATSF "Delivery Gray 10-1979" PS4750 Covered Hopper - #315993 (20058-12)
20062
20062-12
SLSF "Delivery Gray 6-1977" PS4750 Covered Hopper - #79992 (20062-12)
20062
20062-01
SLSF "Delivery Gray 6-1977" PS4750 Covered Hopper - #79828 (20062-01)
20062
20062-02
SLSF "Delivery Gray 6-1977" PS4750 Covered Hopper - #79866 (20062-02)
20062
20062-03
SLSF "Delivery Gray 6-1977" PS4750 Covered Hopper - #79885 (20062-03)
20062
20062-04
SLSF "Delivery Gray 6-1977" PS4750 Covered Hopper - #79887 (20062-04)
20062
20062-05
SLSF "Delivery Gray 6-1977" PS4750 Covered Hopper - #79910 (20062-05)
20062
20062-06
SLSF "Delivery Gray 6-1977" PS4750 Covered Hopper - #79912 (20062-06)
20062
20062-07
SLSF "Delivery Gray 6-1977" PS4750 Covered Hopper - #79954 (20062-07)
20062
20062-08
SLSF "Delivery Gray 6-1977" PS4750 Covered Hopper - #79970 (20062-08)
20062
20062-09
SLSF "Delivery Gray 6-1977" PS4750 Covered Hopper - #79972 (20062-09)
20062
20062-10
SLSF "Delivery Gray 6-1977" PS4750 Covered Hopper - #79974 (20062-10)
20062
20062-11
SLSF "Delivery Gray 6-1977" PS4750 Covered Hopper - #79986 (20062-11)
20063
20063-01
NAHX "Lapeyrouse 6-78" PS4750 Covered Hopper - #479351 (20063-01)
20063
20063-02
NAHX "Lapeyrouse 6-78" PS4750 Covered Hopper - #479359 (20063-02)
20063
20063-03
NAHX "Lapeyrouse 6-78" PS4750 Covered Hopper - #479391 (20063-03)
20063
20063-04
NAHX "Lapeyrouse 6-78" PS4750 Covered Hopper - #479398 (20063-04)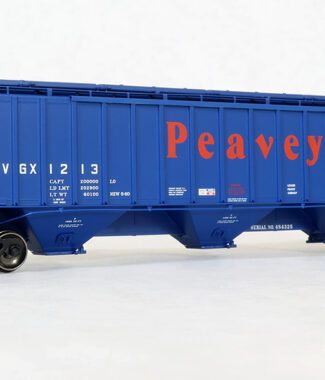 20064
20064-01
PVGX "Peavey Delivery 5-1980" PS4750 Covered Hopper - #1213 (20064-01)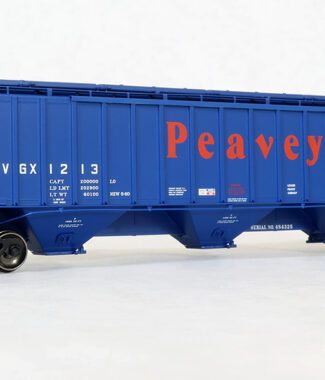 20064
20064-02
PVGX "Peavey Delivery 5-1980" PS4750 Covered Hopper - #1240 (20064-02)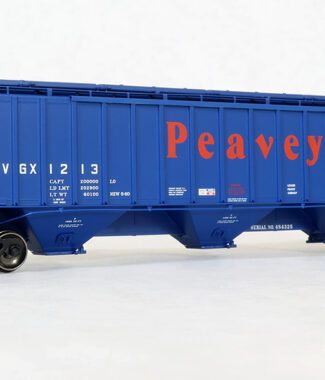 20064
20064-03
PVGX "Peavey Delivery 5-1980" PS4750 Covered Hopper - #1257 (20064-03)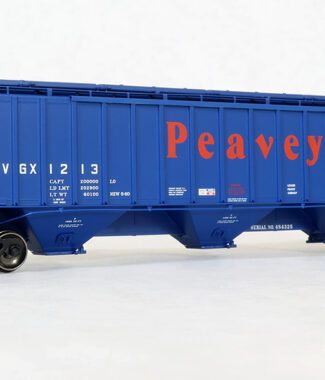 20064
20064-04
PVGX "Peavey Delivery 5-1980" PS4750 Covered Hopper - #1262 (20064-04)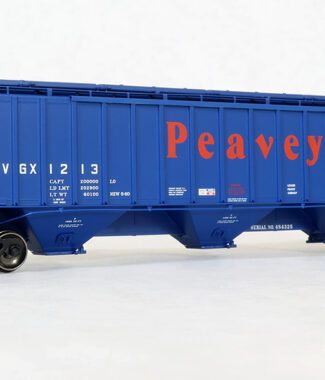 20064
20064-05
PVGX "Peavey Delivery 5-1980" PS4750 Covered Hopper - #1264 (20064-05)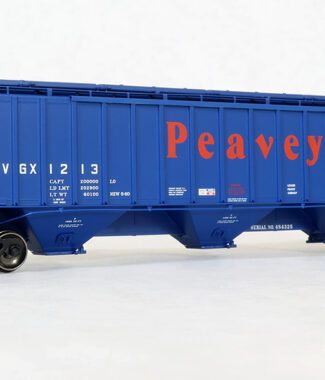 20064
20064-06
PVGX "Peavey Delivery 5-1980" PS4750 Covered Hopper - #1288 (20064-06)
20075
20075-01
KCS "Delivery Brown 12-1979" PS4750 Covered Hopper - #307254 (20075-01)
20075
20075-02
KCS "Delivery Brown 12-1979" PS4750 Covered Hopper - #307262 (20075-02)
20075
20075-03
KCS "Delivery Brown 12-1979" PS4750 Covered Hopper - #307320 (20075-03)
20075
20075-04
KCS "Delivery Brown 12-1979" PS4750 Covered Hopper - #307416 (20075-04)
20075
20075-05
KCS "Delivery Brown 12-1979" PS4750 Covered Hopper - #307491 (20075-05)
20075
20075-06
KCS "Delivery Brown 12-1979" PS4750 Covered Hopper - #307581 (20075-06)
20075
20075-07
KCS "Delivery Brown 12-1979" PS4750 Covered Hopper - #307653 (20075-07)
20075
20075-08
KCS "Delivery Brown 12-1979" PS4750 Covered Hopper - #307688 (20075-08)
20075
20075-09
KCS "Delivery Brown 12-1979" PS4750 Covered Hopper - #307718 (20075-09)
20075
20075-10
KCS "Delivery Brown 12-1979" PS4750 Covered Hopper - #307874 (20075-10)
20075
20075-11
KCS "Delivery Brown 12-1979" PS4750 Covered Hopper - #307955 (20075-11)
20075
20075-12
KCS "Delivery Brown 12-1979" PS4750 Covered Hopper - #307971 (20075-12)
21005
21005-01
Undecorated RTR PS4427 "High Side" Covered Hopper - #Apex Running Boards w/o Jacking Pads (21005-01)
21005
21006-01
Undecorated RTR PS4427 "High Side" Covered Hopper - #Apex Running Boards with Jacking Pads (21006-01)
21026
21026-11
Atchison, Topeka and Santa Fe (ATSF) "Delivery 12-1966" PS4427 "High Side" Covered Hopper - # 309855 (21026-11)
21026
21026-12
Atchison, Topeka and Santa Fe (ATSF) "Delivery 12-1966" PS4427 "High Side" Covered Hopper - # 309984 (21026-12)
21026
21026-01
Atchison, Topeka and Santa Fe (ATSF) "Delivery 12-1966" PS4427 "High Side" Covered Hopper - #309187 (21026-01)
21026
21026-02
Atchison, Topeka and Santa Fe (ATSF) "Delivery 12-1966" PS4427 "High Side" Covered Hopper - #309197 (21026-02)
21026
21026-03
Atchison, Topeka and Santa Fe (ATSF) "Delivery 12-1966" PS4427 "High Side" Covered Hopper - #309258 (21026-03)
21026
21026-04
Atchison, Topeka and Santa Fe (ATSF) "Delivery 12-1966" PS4427 "High Side" Covered Hopper - # 309281 (21026-04)
21026
21026-05
Atchison, Topeka and Santa Fe (ATSF) "Delivery 12-1966" PS4427 "High Side" Covered Hopper - # 309367 (21026-05)
21026
21026-06
Atchison, Topeka and Santa Fe (ATSF) "Delivery 12-1966" PS4427 "High Side" Covered Hopper - # 309429 (21026-06)
21026
21026-07
Atchison, Topeka and Santa Fe (ATSF) "Delivery 12-1966" PS4427 "High Side" Covered Hopper - # 309566 (21026-07)
21026
21026-08
Atchison, Topeka and Santa Fe (ATSF) "Delivery 12-1966" PS4427 "High Side" Covered Hopper - # 309623 (21026-08)
21026
21026-09
Atchison, Topeka and Santa Fe (ATSF) "Delivery 12-1966" PS4427 "High Side" Covered Hopper - # 309757 (21026-09)
21026
21026-10
Atchison, Topeka and Santa Fe (ATSF) "Delivery 12-1966" PS4427 "High Side" Covered Hopper - # 309824 (21026-10)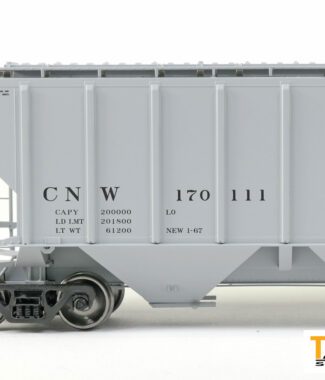 21027
21027-01
Chicago North Western (CNW) "Delivery 1-1967" PS4427 "High Side" Covered Hopper - #170016 (21027-01)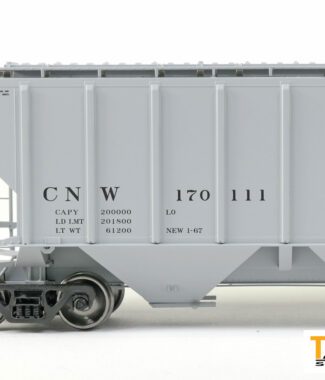 21027
21027-02
Chicago North Western (CNW) "Delivery 1-1967" PS4427 "High Side" Covered Hopper - #170017 (21027-02)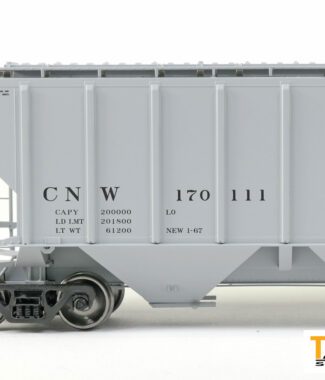 21027
21027-03
Chicago North Western (CNW) "Delivery 1-1967" PS4427 "High Side" Covered Hopper - #170042 (21027-03)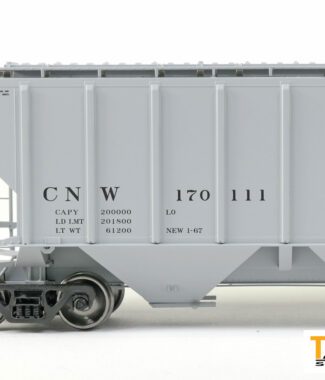 21027
21027-04
Chicago North Western (CNW) "Delivery 1-1967" PS4427 "High Side" Covered Hopper - #170057 (21027-04)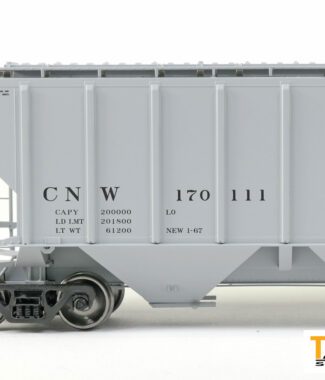 21027
21027-05
Chicago North Western (CNW) "Delivery 1-1967" PS4427 "High Side" Covered Hopper - #170063 (21027-05)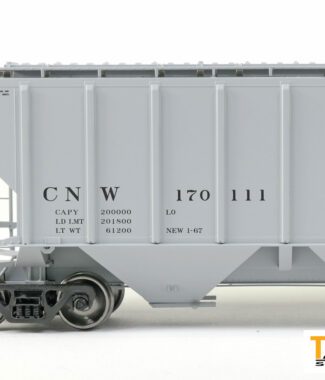 21027
21027-06
Chicago North Western (CNW) "Delivery 1-1967" PS4427 "High Side" Covered Hopper - #170079 (21027-06)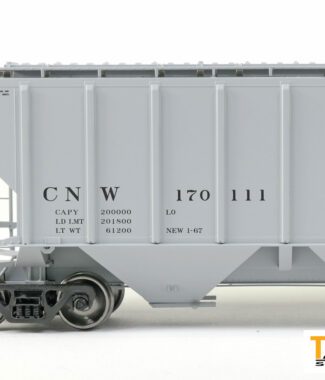 21027
21027-07
Chicago North Western (CNW) "Delivery 1-1967" PS4427 "High Side" Covered Hopper - #170092 (21027-07)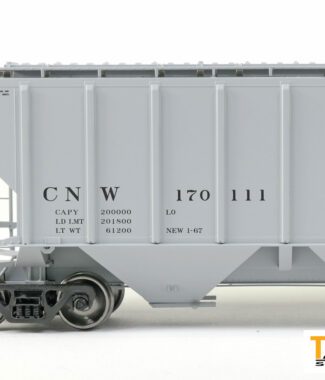 21027
21027-08
Chicago North Western (CNW) "Delivery 1-1967" PS4427 "High Side" Covered Hopper - #170111 (21027-08)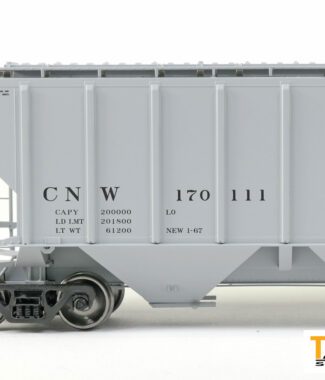 21027
21027-09
Chicago North Western (CNW) "Delivery 1-1967" PS4427 "High Side" Covered Hopper - #170128 (21027-09)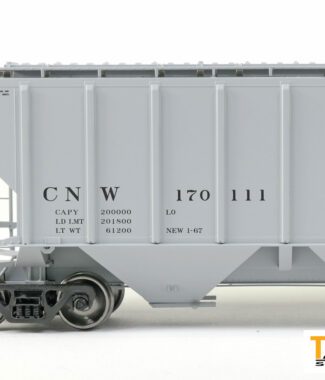 21027
21027-10
Chicago North Western (CNW) "Delivery 1-1967" PS4427 "High Side" Covered Hopper - #170180 (21027-10)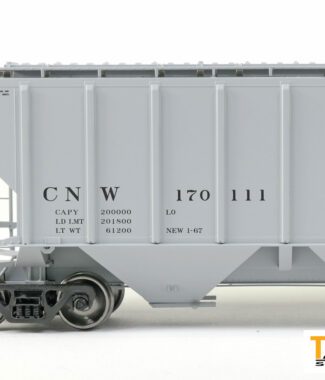 21027
21027-11
Chicago North Western (CNW) "Delivery 1-1967" PS4427 "High Side" Covered Hopper - #170205 (21027-11)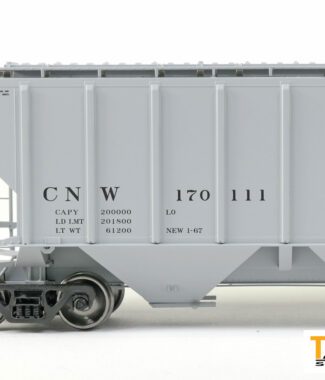 21027
21027-12
Chicago North Western (CNW) "Delivery 1-1967" PS4427 "High Side" Covered Hopper - #170223 (21027-12)
21028
21028-01
Missouri–Kansas–Texas (MKT) "Delivery Red 4-1968" PS4427 "High Side" Covered Hopper - #9603 (21028-01)
21028
21028-02
Missouri–Kansas–Texas (MKT) "Delivery Red 4-1968" PS4427 "High Side" Covered Hopper - #9608 (21028-02)
21028
21028-03
Missouri–Kansas–Texas (MKT) "Delivery Red 4-1968" PS4427 "High Side" Covered Hopper - #9611 (21028-03)
21028
21028-04
Missouri–Kansas–Texas (MKT) "Delivery Red 4-1968" PS4427 "High Side" Covered Hopper - #9652 (21028-04)
21028
21028-05
Missouri–Kansas–Texas (MKT) "Delivery Red 4-1968" PS4427 "High Side" Covered Hopper - #9727 (21028-05)
21028
21028-06
Missouri–Kansas–Texas (MKT) "Delivery Red 4-1968" PS4427 "High Side" Covered Hopper - #9746 (21028-06)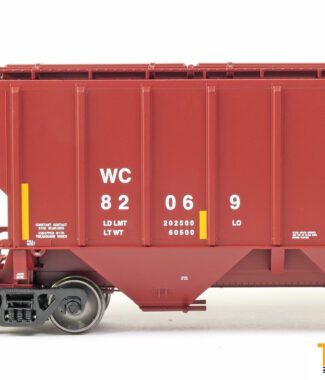 21031
21031-01
Canadian National (CN) "Ex-WC Conspicuity 2008+" PS4427 "High Side" Covered Hopper - #82069 (21031-01)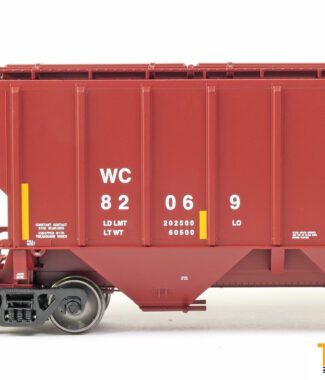 21031
21031-02
Canadian National (CN) "Ex-WC Conspicuity 2008+" PS4427 "High Side" Covered Hopper - #82099 (21031-02)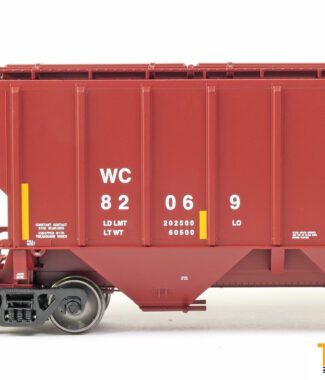 21031
21031-03
Canadian National (CN) "Ex-WC Conspicuity 2008+" PS4427 "High Side" Covered Hopper - #82111 (21031-03)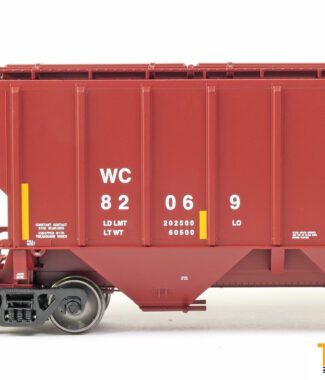 21031
21031-04
Canadian National (CN) "Ex-WC Conspicuity 2008+" PS4427 "High Side" Covered Hopper - #82114 (21031-04)
21032
21032-01
CCLX "Corn Products Delivery 1967" PS4427 "High Side" Covered Hopper - #70002 (21032-01)
21032
21032-02
CCLX "Corn Products Delivery 1967" PS4427 "High Side" Covered Hopper - #70004 (21032-02)
21032
21032-03
CCLX "Corn Products Delivery 1967" PS4427 "High Side" Covered Hopper - #70005 (21032-03)
21032
21032-04
CCLX "Corn Products Delivery 1967" PS4427 "High Side" Covered Hopper - #70007 (21032-04)
21033
21033-03
NAHX "Morton Salt 6-1969" PS4427 "High Side" Covered Hopper - #47462 (21033-03)
21033
21033-04
NAHX "Morton Salt 6-1969" PS4427 "High Side" Covered Hopper - #47468 (21033-04)
21033
21033-05
NAHX "Morton Salt 6-1969" PS4427 "High Side" Covered Hopper - #47473 (21033-05)
21033
21033-06
NAHX "Morton Salt 6-1969" PS4427 "High Side" Covered Hopper - #47475 (21033-06)
21033
21033-01
NAHX "Morton Salt 6-1969" PS4427 "High Side" Covered Hopper - #47457 (21033-01)
21033
21033-02
NAHX "Morton Salt 6-1969" PS4427 "High Side" Covered Hopper - #47459 (21033-02)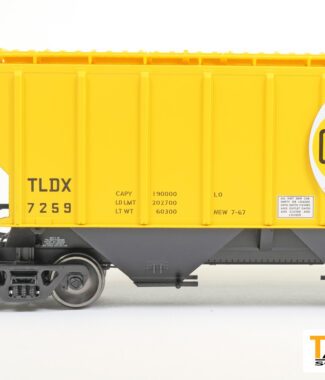 21034
21034-01
TLDX "Delivery Cargill 7-1967" PS4427 "High Side" Covered Hopper - #7251 (21034-01)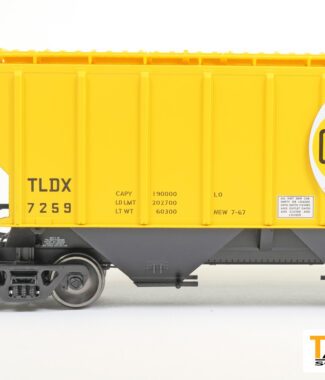 21034
21034-02
TLDX "Delivery Cargill 7-1967" PS4427 "High Side" Covered Hopper - #7259 (21034-02)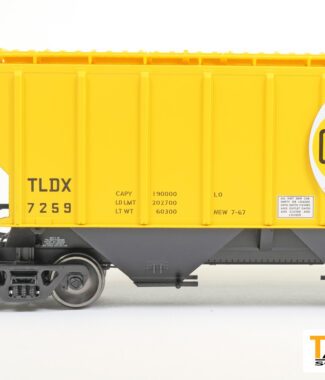 21034
21034-03
TLDX "Delivery Cargill 7-1967" PS4427 "High Side" Covered Hopper - #7262 (21034-03)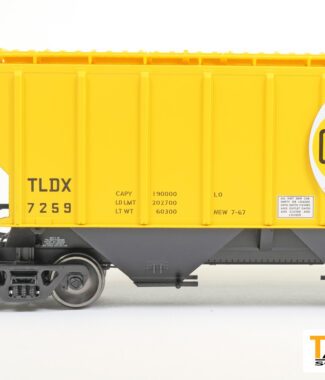 21034
21034-04
TLDX "Delivery Cargill 7-1967" PS4427 "High Side" Covered Hopper - #7273 (21034-04)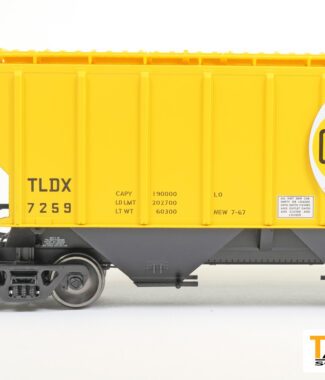 21034
21034-05
TLDX "Delivery Cargill 7-1967" PS4427 "High Side" Covered Hopper - #7286 (21034-05)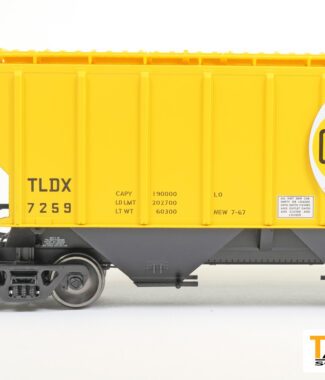 21034
21034-06
TLDX "Delivery Cargill 7-1967" PS4427 "High Side" Covered Hopper - #7292 (21034-06)
22121
22121-01
GATX Clinton Corn "Original 1958+" GATC 1957-design 8000 Gal. Welded Tank Car - #74671 (22121-01)
22121
22121-02
GATX Clinton Corn "Original 1958+" GATC 1957-design 8000 Gal. Welded Tank Car - #74673 (22121-02)
22121
22121-03
GATX Clinton Corn "Original 1958+" GATC 1957-design 8000 Gal. Welded Tank Car - #74675 (22121-03)
22121
22121-04
GATX Clinton Corn "Original 1958+" GATC 1957-design 8000 Gal. Welded Tank Car - #74681 (22121-04)
23000
23000-01
Undecorated Kits Southern Pacific (SP) Boxcar Rebuild w/ 10' Door - #1965+ (23000-01)
23000
23050-01
Undecorated Kits Southern Pacific (SP) Boxcar Rebuild w/ 10' Door - #1968+ (23050-01)
23005
23005-01
Undecorated RTR Southern Pacific (SP) 40' Boxcar Rebuild w/ 10' Door - #1965+ (23005-01)
23005
23055-01
Undecorated RTR Southern Pacific (SP) 40' Boxcar Rebuild w/ 10' Door - #1968+ (23055-01)
23010
23010-02
Southern Pacific (SP) Brown Repaint 1965+ SP 40' Boxcar Rebuild w/ 10' Door - #177806 (23010-02)
23010
23010-03
Southern Pacific (SP) Brown Repaint 1965+ SP 40' Boxcar Rebuild w/ 10' Door - #177813 (23010-03)
23010
23010-04
Southern Pacific (SP) Brown Repaint 1965+ SP 40' Boxcar Rebuild w/ 10' Door - #177836 (23010-04)
23010
23010-05
Southern Pacific (SP) Brown Repaint 1965+ SP 40' Boxcar Rebuild w/ 10' Door - #177851 (23010-05)
23010
23010-06
Southern Pacific (SP) Brown Repaint 1965+ SP 40' Boxcar Rebuild w/ 10' Door - #177910 (23010-06)
23010
23010-07
Southern Pacific (SP) Brown Repaint 1965+ SP 40' Boxcar Rebuild w/ 10' Door - #177802 (23010-07)
23010
23010-08
Southern Pacific (SP) Brown Repaint 1965+ SP 40' Boxcar Rebuild w/ 10' Door - #177817 (23010-08)
23010
23010-09
Southern Pacific (SP) Brown Repaint 1965+ SP 40' Boxcar Rebuild w/ 10' Door - #177824 (23010-09)
23010
23010-10
Southern Pacific (SP) Brown Repaint 1965+ SP 40' Boxcar Rebuild w/ 10' Door - #177863 (23010-10)
23010
23010-11
Southern Pacific (SP) Brown Repaint 1965+ SP 40' Boxcar Rebuild w/ 10' Door - #177879 (23010-11)
23010
23010-12
Southern Pacific (SP) Brown Repaint 1965+ SP 40' Boxcar Rebuild w/ 10' Door - #177895 (23010-12)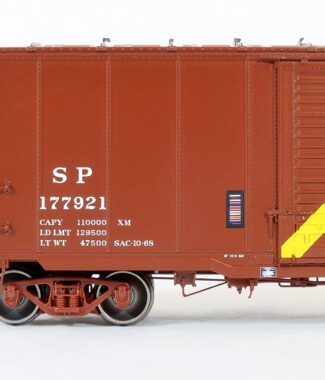 23060
23060-05
Southern Pacific (SP) Brown Repaint 1968+ SP 40' Boxcar Rebuild w/ 10' Door - #178267 (23060-05)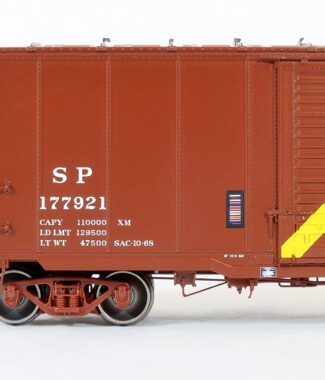 23060
23060-06
Southern Pacific (SP) Brown Repaint 1968+ SP 40' Boxcar Rebuild w/ 10' Door - #178528 (23060-06)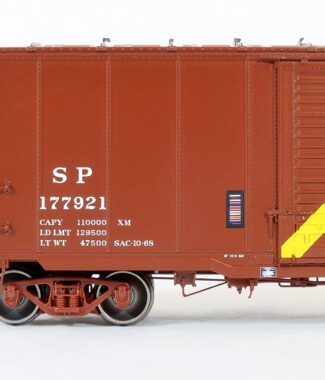 23060
23060-07
Southern Pacific (SP) Brown Repaint 1968+ SP 40' Boxcar Rebuild w/ 10' Door - #177929 (23060-07)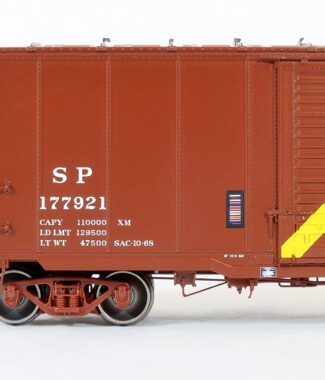 23060
23060-08
Southern Pacific (SP) Brown Repaint 1968+ SP 40' Boxcar Rebuild w/ 10' Door - #178017 (23060-08)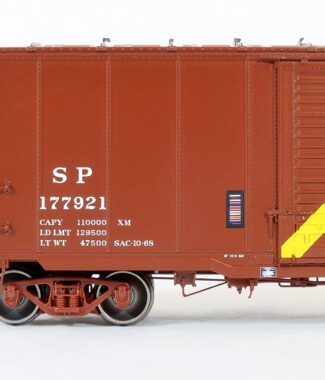 23060
23060-09
Southern Pacific (SP) Brown Repaint 1968+ SP 40' Boxcar Rebuild w/ 10' Door - #178163 (23060-09)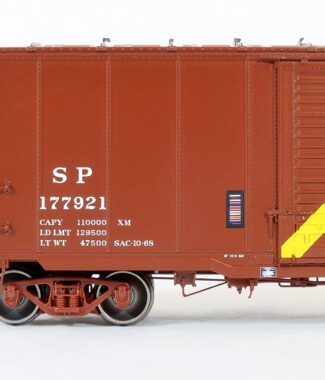 23060
23060-10
Southern Pacific (SP) Brown Repaint 1968+ SP 40' Boxcar Rebuild w/ 10' Door - #178202 (23060-10)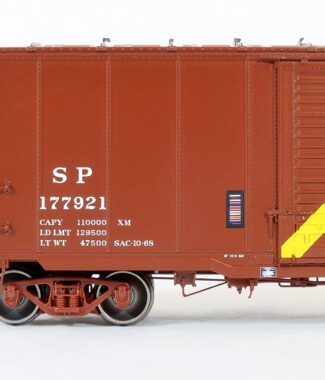 23060
23060-11
Southern Pacific (SP) Brown Repaint 1968+ SP 40' Boxcar Rebuild w/ 10' Door - #178544 (23060-11)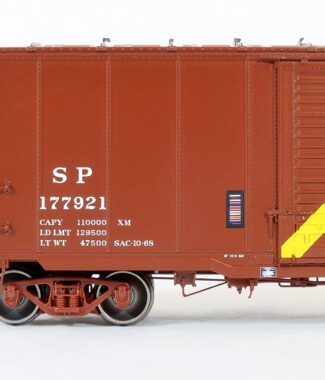 23060
23060-12
Southern Pacific (SP) Brown Repaint 1968+ SP 40' Boxcar Rebuild w/ 10' Door - #178582 (23060-12)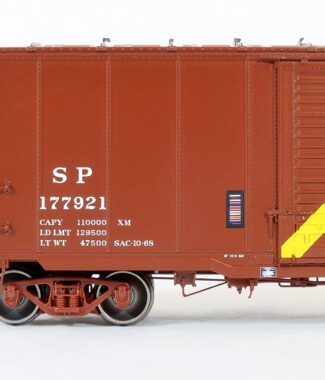 23060
23060-02
Southern Pacific (SP) Brown Repaint 1968+ SP 40' Boxcar Rebuild w/ 10' Door - #178010 (23060-02)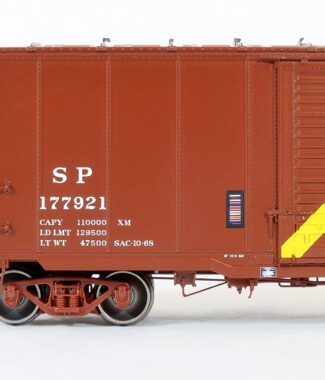 23060
23060-03
Southern Pacific (SP) Brown Repaint 1968+ SP 40' Boxcar Rebuild w/ 10' Door - #178134 (23060-03)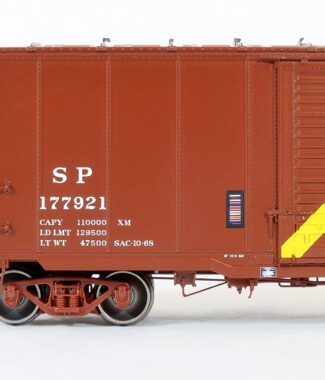 23060
23060-04
Southern Pacific (SP) Brown Repaint 1968+ SP 40' Boxcar Rebuild w/ 10' Door - #178196 (23060-04)
23105
23105-01
Undecorated RTR Pullman Standard 40' Boxcar w/ 7' Door - #5-Panel Door (23105-01)
23105
23106-01
Undecorated RTR Pullman Standard 40' Boxcar w/ 7' Door - #7-Panel Door (23106-01)
23105
23107-01
Undecorated RTR Pullman Standard 40' Boxcar w/ 7' Door - #Youngstown Door (23107-01)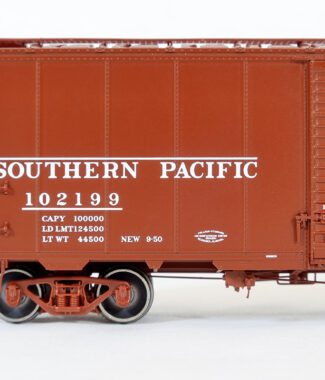 23120
23120-04
Southern Pacific (SP) Brown B-50-28 "Delivery 1950+" Pullman Standard 40' Boxcar w/ 7' Door - #102208 (23120-04)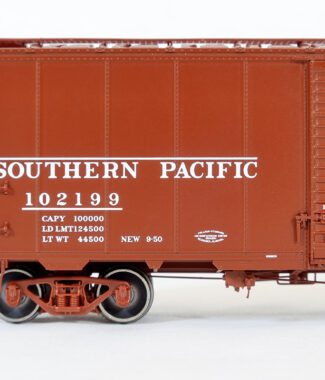 23120
23120-05
Southern Pacific (SP) Brown B-50-28 "Delivery 1950+" Pullman Standard 40' Boxcar w/ 7' Door - #102230 (23120-05)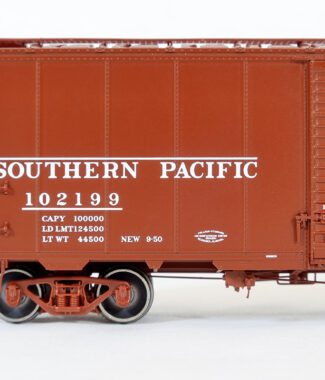 23120
23120-06
Southern Pacific (SP) Brown B-50-28 "Delivery 1950+" Pullman Standard 40' Boxcar w/ 7' Door - #102243 (23120-06)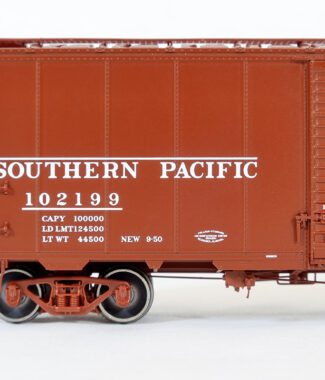 23120
23120-07
Southern Pacific (SP) Brown B-50-28 "Delivery 1950+" Pullman Standard 40' Boxcar w/ 7' Door - #102272 (23120-07)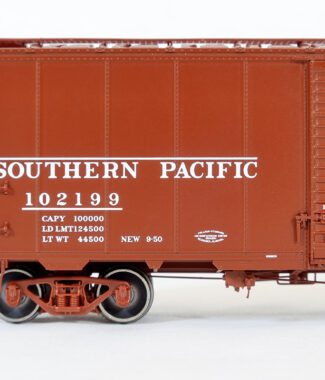 23120
23120-08
Southern Pacific (SP) Brown B-50-28 "Delivery 1950+" Pullman Standard 40' Boxcar w/ 7' Door - #102297 (23120-08)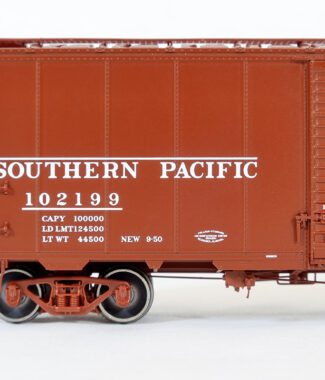 23120
23120-09
Southern Pacific (SP) Brown B-50-28 "Delivery 1950+" Pullman Standard 40' Boxcar w/ 7' Door - #102311 (23120-09)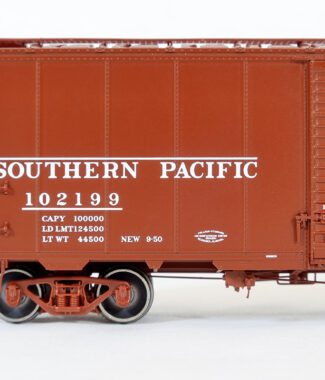 23120
23120-10
Southern Pacific (SP) Brown B-50-28 "Delivery 1950+" Pullman Standard 40' Boxcar w/ 7' Door - #102335 (23120-10)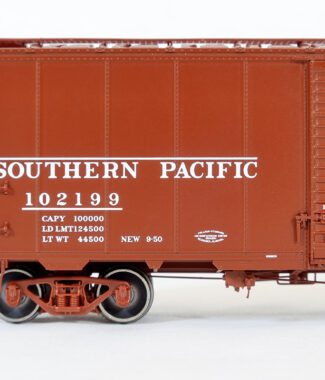 23120
23120-11
Southern Pacific (SP) Brown B-50-28 "Delivery 1950+" Pullman Standard 40' Boxcar w/ 7' Door - #102371 (23120-11)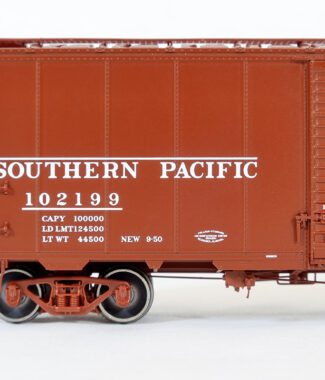 23120
23120-12
Southern Pacific (SP) Brown B-50-28 "Delivery 1950+" Pullman Standard 40' Boxcar w/ 7' Door - #102389 (23120-12)
23121
23121-04
Southern Pacific (SP) T&NO Brown B-50-32 Delivery 1953+ Pullman Standard 40' Boxcar w/ 7' Door - #61527 (23121-04)
23121
23121-05
Southern Pacific (SP) T&NO Brown B-50-32 Delivery 1953+ Pullman Standard 40' Boxcar w/ 7' Door - #61651 (23121-05)
23121
23121-06
Southern Pacific (SP) T&NO Brown B-50-32 Delivery 1953+ Pullman Standard 40' Boxcar w/ 7' Door - #61703 (23121-06)
23121
23121-01
Southern Pacific (SP) T&NO Brown B-50-32 Delivery 1953+ Pullman Standard 40' Boxcar w/ 7' Door - #61258 (23121-01)
23121
23121-02
Southern Pacific (SP) T&NO Brown B-50-32 Delivery 1953+ Pullman Standard 40' Boxcar w/ 7' Door - #61485 (23121-02)
23121
23121-03
Southern Pacific (SP) T&NO Brown B-50-32 Delivery 1953+ Pullman Standard 40' Boxcar w/ 7' Door - #61516 (23121-03)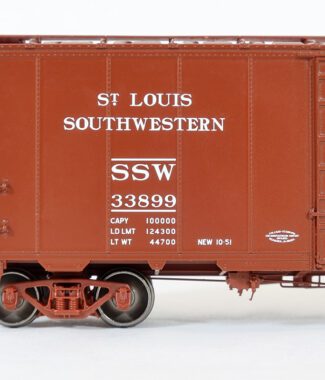 23122
23122-08
St. Louis Southwest (SSW) Brown "Delivery 1951+" Pullman Standard 40' Boxcar w/ 7' Door - #33903 (23122-08)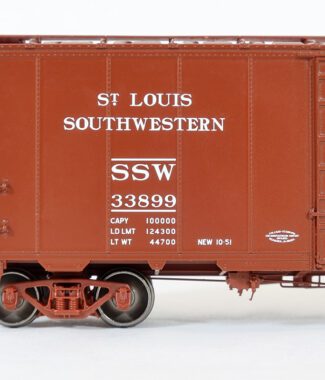 23122
23122-09
St. Louis Southwest (SSW) Brown "Delivery 1951+" Pullman Standard 40' Boxcar w/ 7' Door - #33914 (23122-09)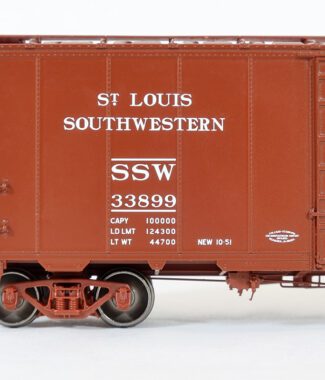 23122
23122-10
St. Louis Southwest (SSW) Brown "Delivery 1951+" Pullman Standard 40' Boxcar w/ 7' Door - #33927 (23122-10)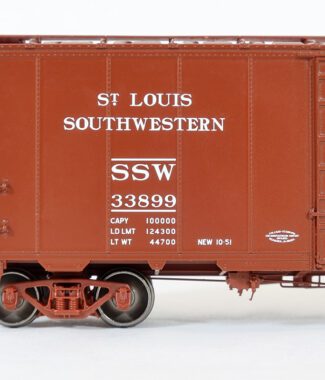 23122
23122-11
St. Louis Southwest (SSW) Brown "Delivery 1951+" Pullman Standard 40' Boxcar w/ 7' Door - #33932 (23122-11)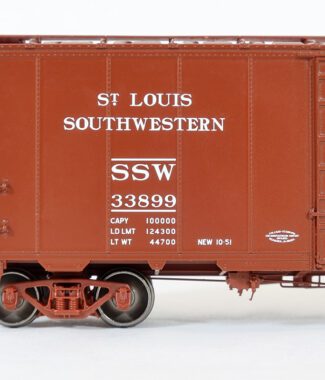 23122
23122-12
St. Louis Southwest (SSW) Brown "Delivery 1951+" Pullman Standard 40' Boxcar w/ 7' Door - #33940 (23122-12)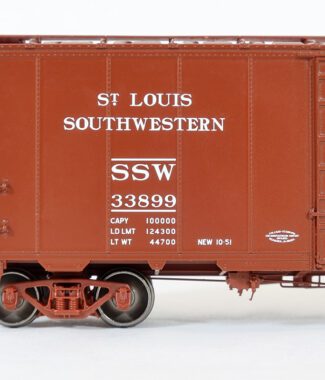 23122
23122-02
St. Louis Southwest (SSW) Brown "Delivery 1951+" Pullman Standard 40' Boxcar w/ 7' Door - #33859 (23122-02)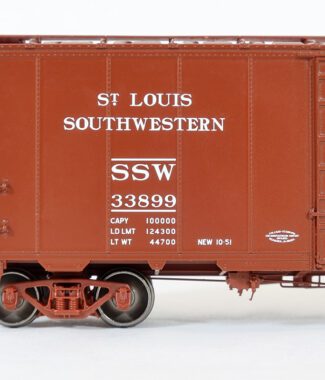 23122
23122-03
St. Louis Southwest (SSW) Brown "Delivery 1951+" Pullman Standard 40' Boxcar w/ 7' Door - #33861 (23122-03)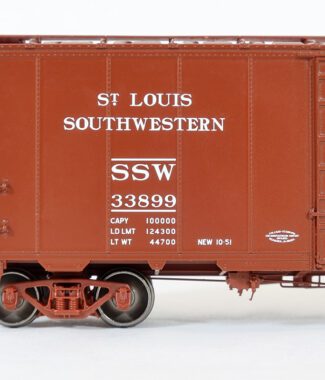 23122
23122-04
St. Louis Southwest (SSW) Brown "Delivery 1951+" Pullman Standard 40' Boxcar w/ 7' Door - #33865 (23122-04)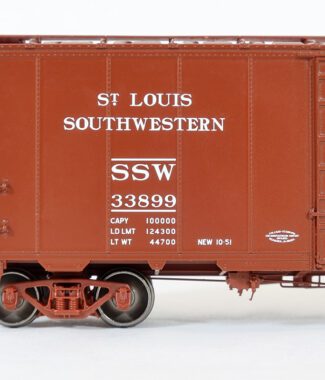 23122
23122-05
St. Louis Southwest (SSW) Brown "Delivery 1951+" Pullman Standard 40' Boxcar w/ 7' Door - #33873 (23122-05)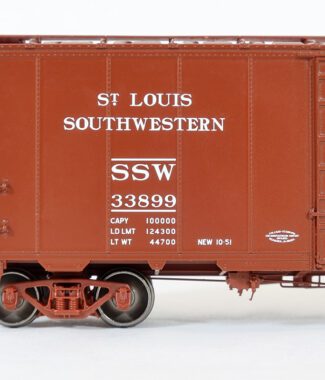 23122
23122-06
St. Louis Southwest (SSW) Brown "Delivery 1951+" Pullman Standard 40' Boxcar w/ 7' Door - #33886 (23122-06)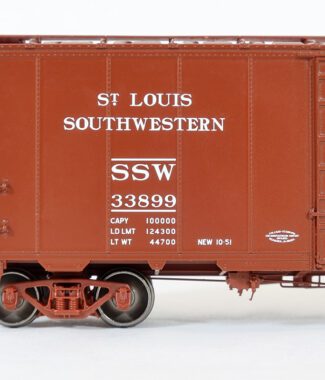 23122
23122-07
St. Louis Southwest (SSW) Brown "Delivery 1951+" Pullman Standard 40' Boxcar w/ 7' Door - #33899 (23122-07)
23123
23123-01
Southern Pacific (SP) Brown "Repaint 1960+" Pullman Standard 40' Boxcar w/ 7' Door - #103207 (23123-01)
23123
23123-02
Southern Pacific (SP) Brown "Repaint 1960+" Pullman Standard 40' Boxcar w/ 7' Door - #103380 (23123-02)
23123
23123-03
Southern Pacific (SP) Brown "Repaint 1960+" Pullman Standard 40' Boxcar w/ 7' Door - #103409 (23123-03)
23123
23123-04
Southern Pacific (SP) Brown "Repaint 1960+" Pullman Standard 40' Boxcar w/ 7' Door - #103482 (23123-04)